Custard's clean sweep at 1st NTS/CTS combined event
Nottingham Touch Club Host first NTS/CTS Combined Event
The long awaited return of our beloved Touch tournaments finally descended on us in the way of a combined NTS/CTS showdown on 12th April 2014. Nottingham Touch Club would be the first hosts to take on the challenge of staging a mammoth 32 teamed extravaganza.

Teams travelled from near and far to compete for some prestigious silverware and clock up some valuable points on their standings tables.
http://www.englandtouch.org.uk/index.php/touch-series/results-nts-2014/
http://www.englandtouch.org.uk/index.php/touch-series/results-cts-2014/
Our Nottingham hosts couldn't promise any sunshine this time around but they did promise to deliver an impressive show. True to their word, the event was a huge success.
The venue, Nottingham University Highfields Campus, was in pristine condition and the high quality pitches complimented the high quality performances on the day. Compliments to the Ground Staff at Nottingham University!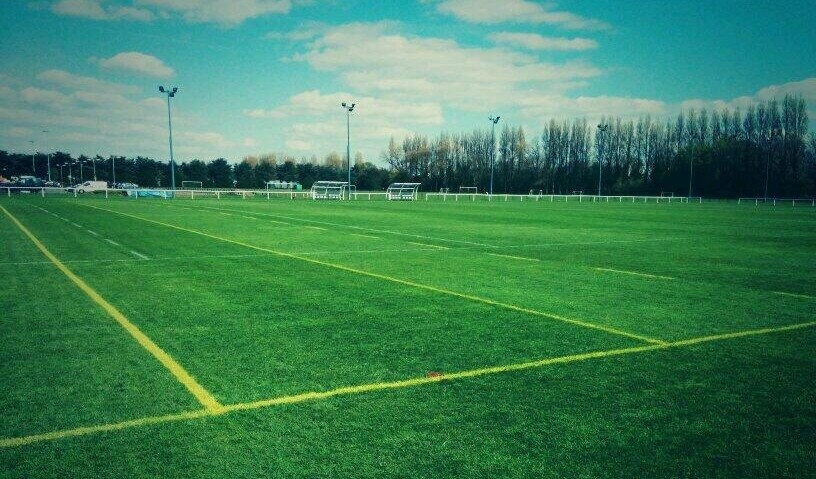 Thanks to Beeston Hockey Club for the use of the club house for the presentations and providing the hungry players with the after tournament spread.
Many thanks to Jackie Hollowell and her Physiotherapy crew from Nottingham University who patched and mended players throughout the day.
Thanks to Shelley Grace for sorting out all her referees and the player refs who helped on the day so that we were able to have multi-games running simultaneously for both NTS and CTS fixtures.
A huge thank you to Kevin Hill,who worked tirelessly leading up to this event and throughout the day, updating the live score board. Also a massive thanks to Chris Simon, for his attention to detail and organisation, which allowed for a smooth running competition from start to finish. Finally thanks to all those from Nottingham Touch club who helped in setting up and running the events on the day, in particular Jon Edwards and Dani Heeg.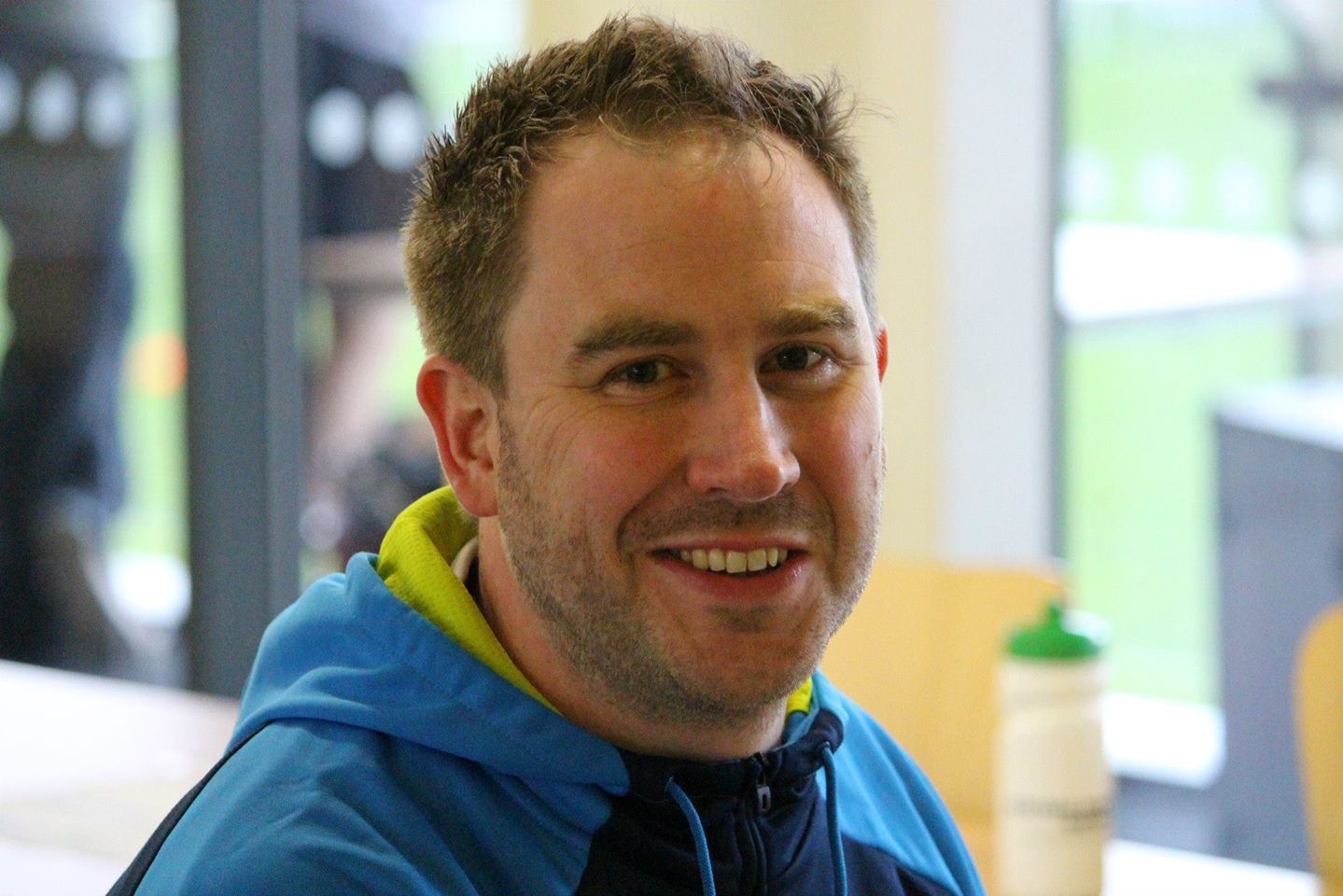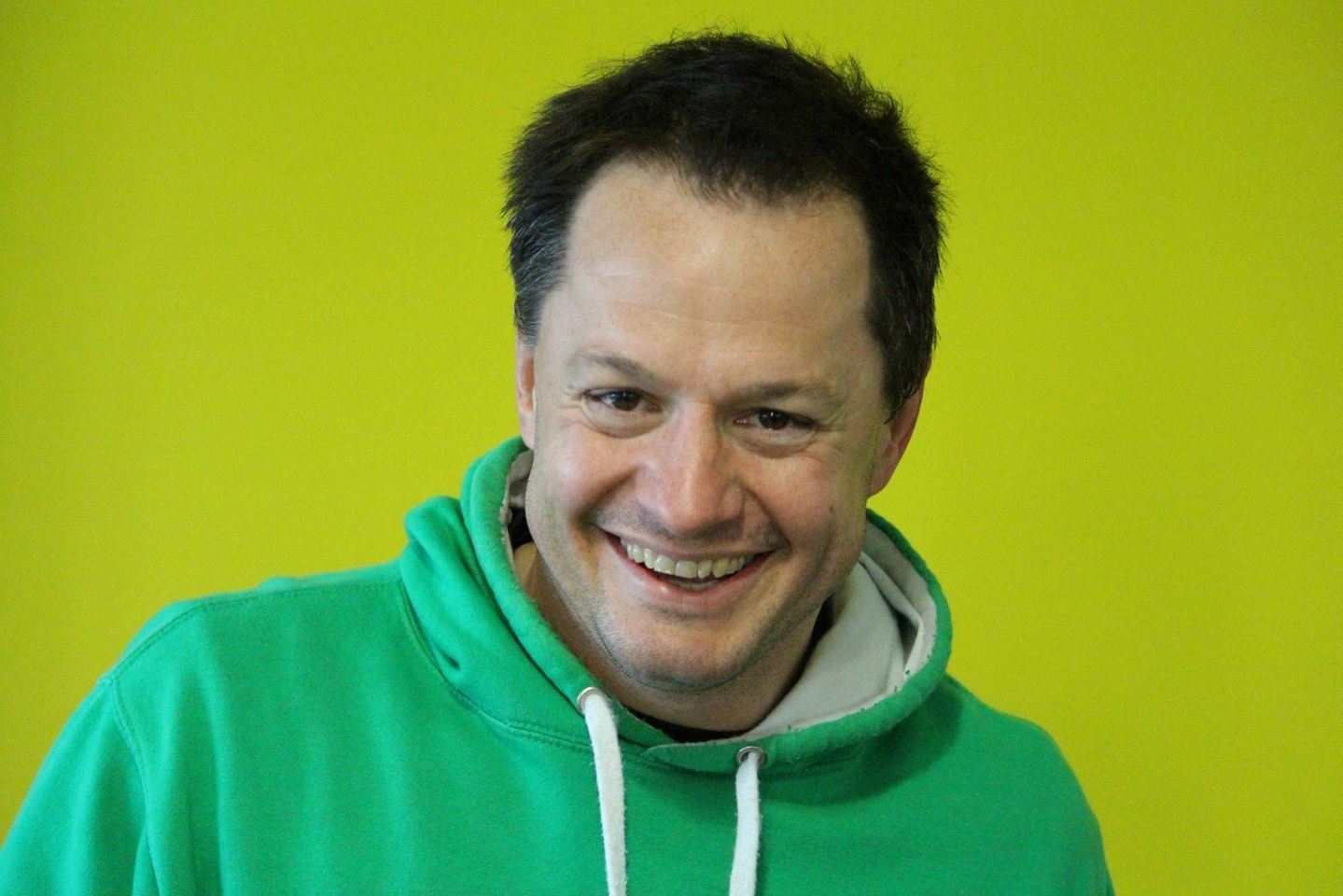 XBlades NTS Results
CUP FINAL
Hot Custard 5 v 1 London Scorpions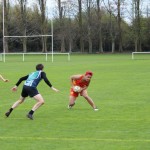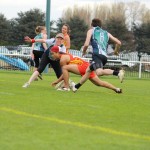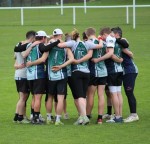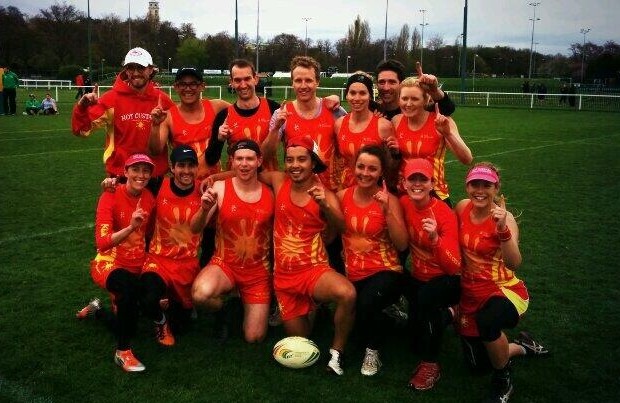 PLATE FINAL
Tumeke Sports 7 v 3 Cambridge Hornets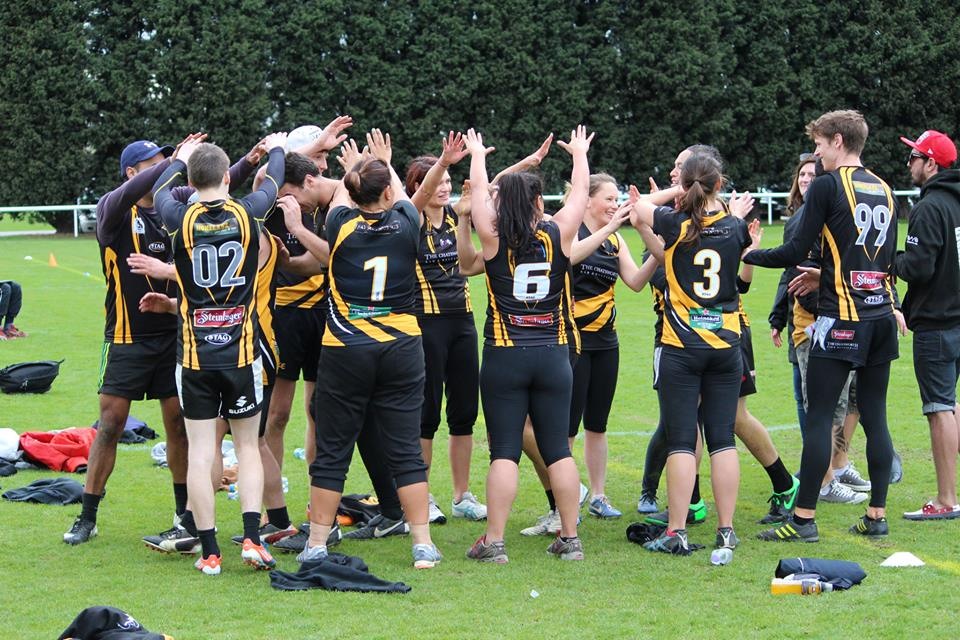 BOWL FINAL
Bristol Fijians 6 v 2 Oxford Touch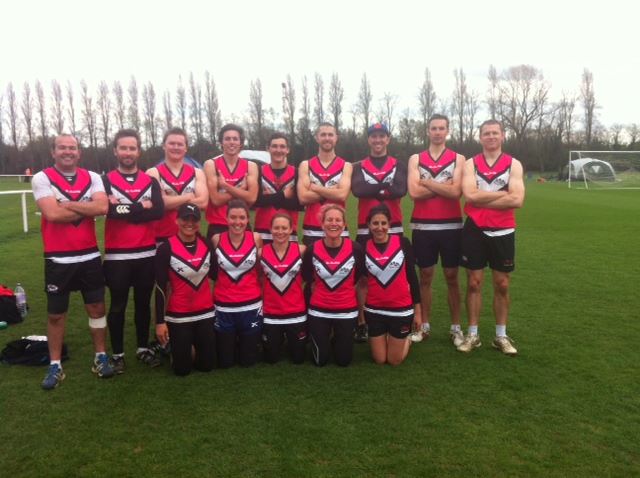 SHIELD FINAL
Nottingham Hoods 3 v 2 Galaxy Knights (Drop off)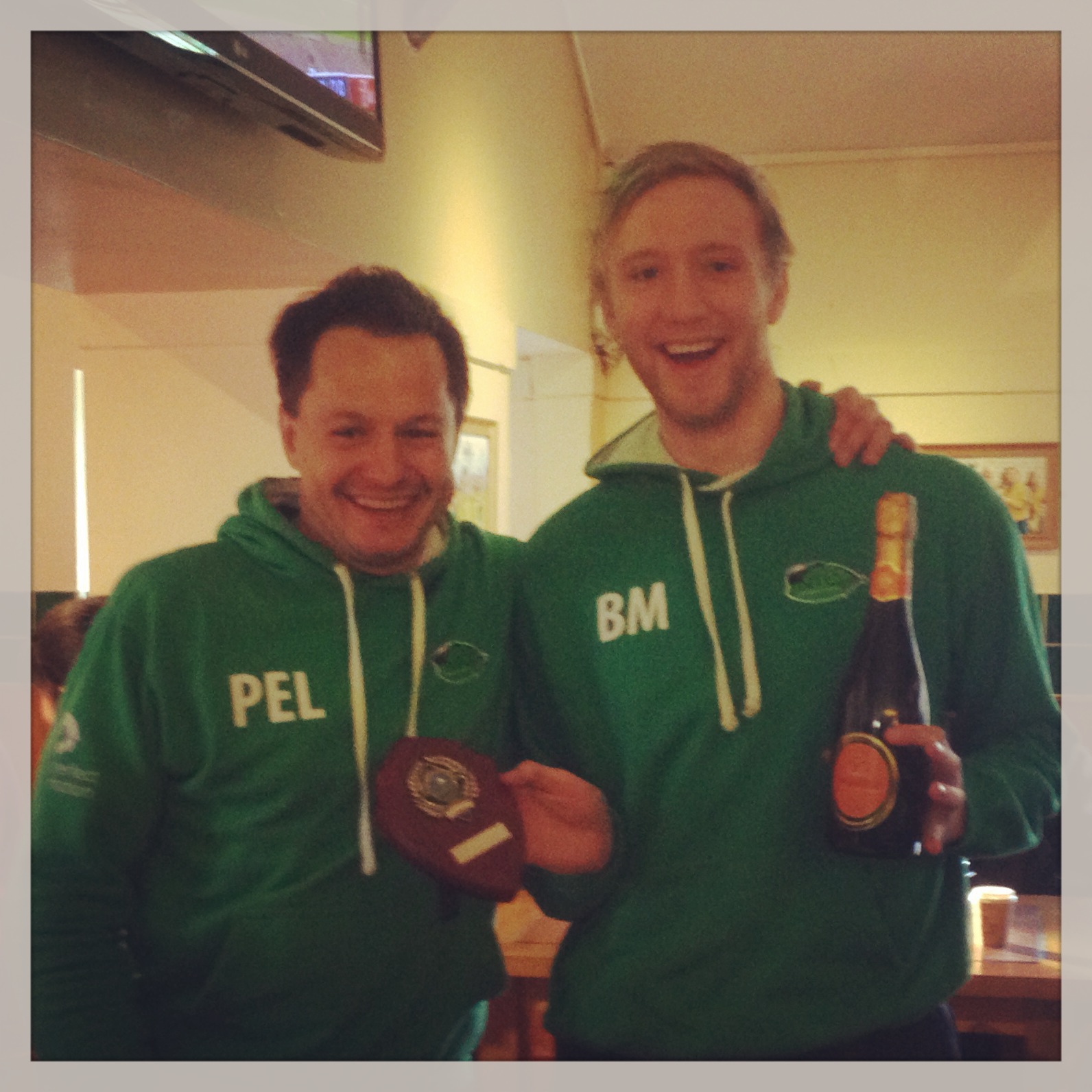 SPORTTAPE CTS Results
CUP FINAL
Custard Jägers 5 v 3 England u18MX Flamingo's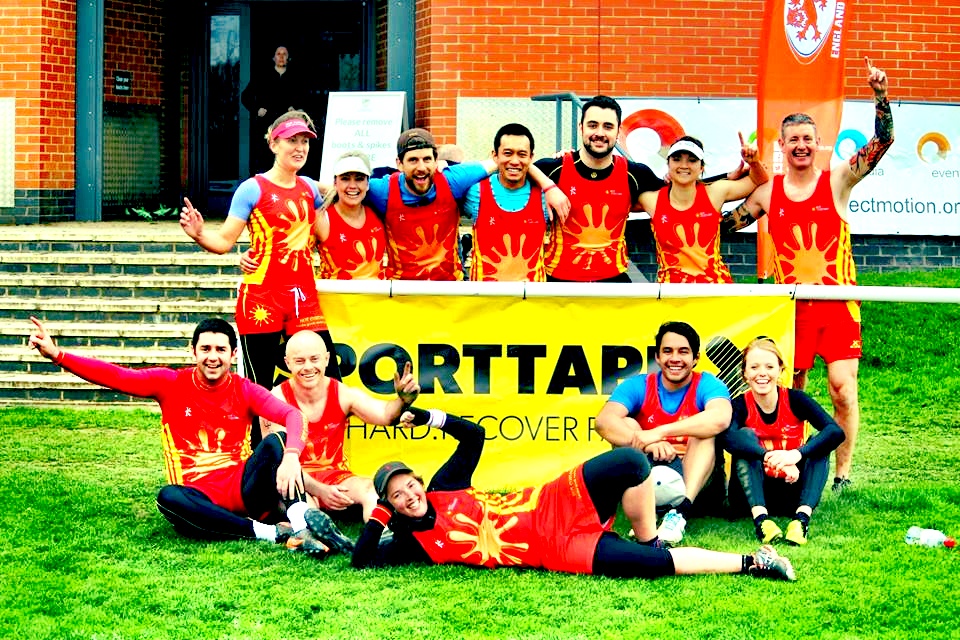 PLATE FINAL
Manchester Chargers 5 v 1 Thames Valley Vikings
BOWL FINAL
Percy Pirates 3 v 0 Galaxy CTS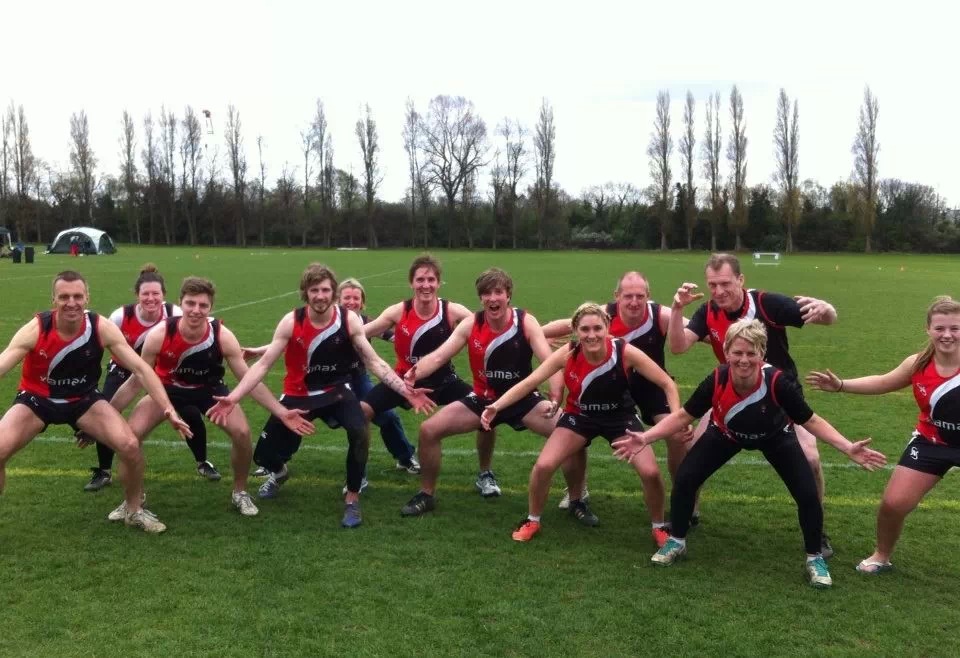 SHIELD FINAL
Orrell St James 3 v 0 Halton Touch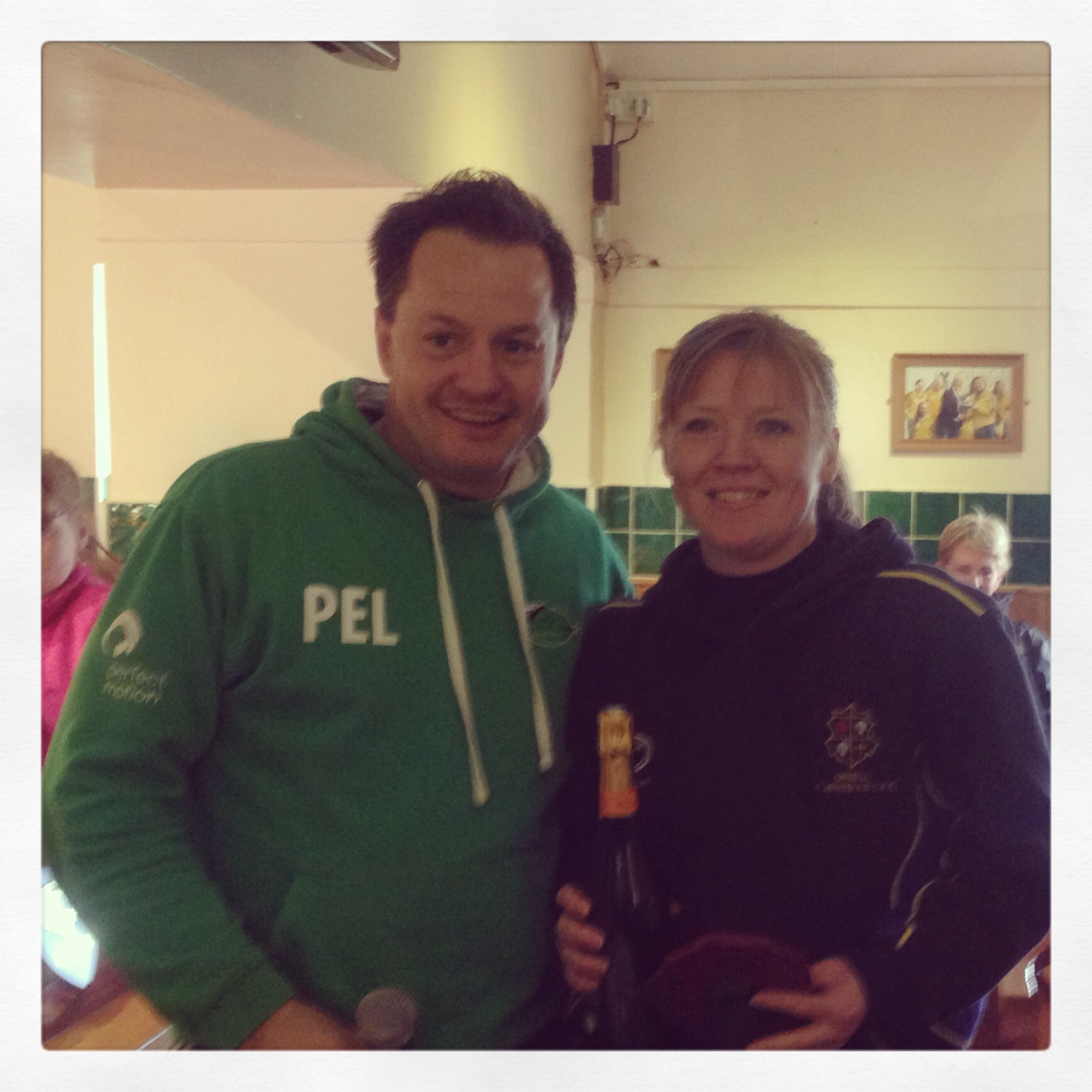 MVP Nominations
Congratulations to the following players who scooped the MVP awards:
XBlades NTS Male - Mike Stibbs (Scorpions)
XBlades NTS Female - Michelle Cobcroft (Hot Custard)
SPORTTAPE CTS Male - David Heslop (Custard Jägers)
SPORTTAPE CTS Female - Amy Russell (Galaxy CTS)
Touch Downs
And a special mention to our top touchdown Kings and Queens of the day: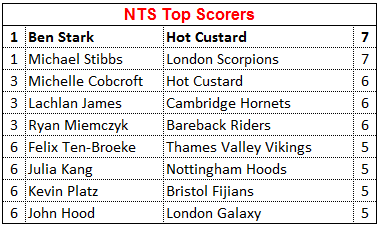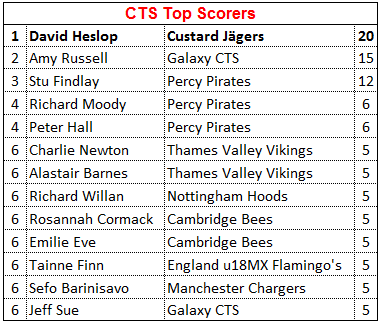 Standings after Round 1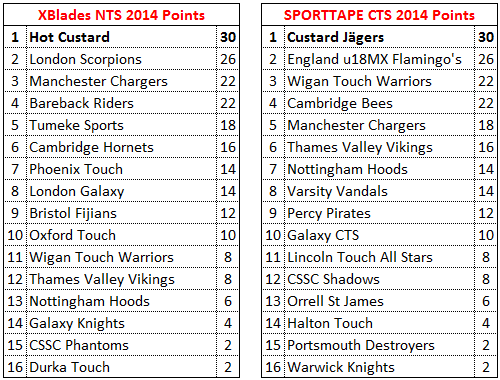 Links to scores and results are all here:
http://www.englandtouch.org.uk/index.php/touch-series/results-nts-2014/
http://www.englandtouch.org.uk/index.php/touch-series/results-cts-2014/
The day definitely belonged to Hot Custard, who took both titles and were well deserved winners!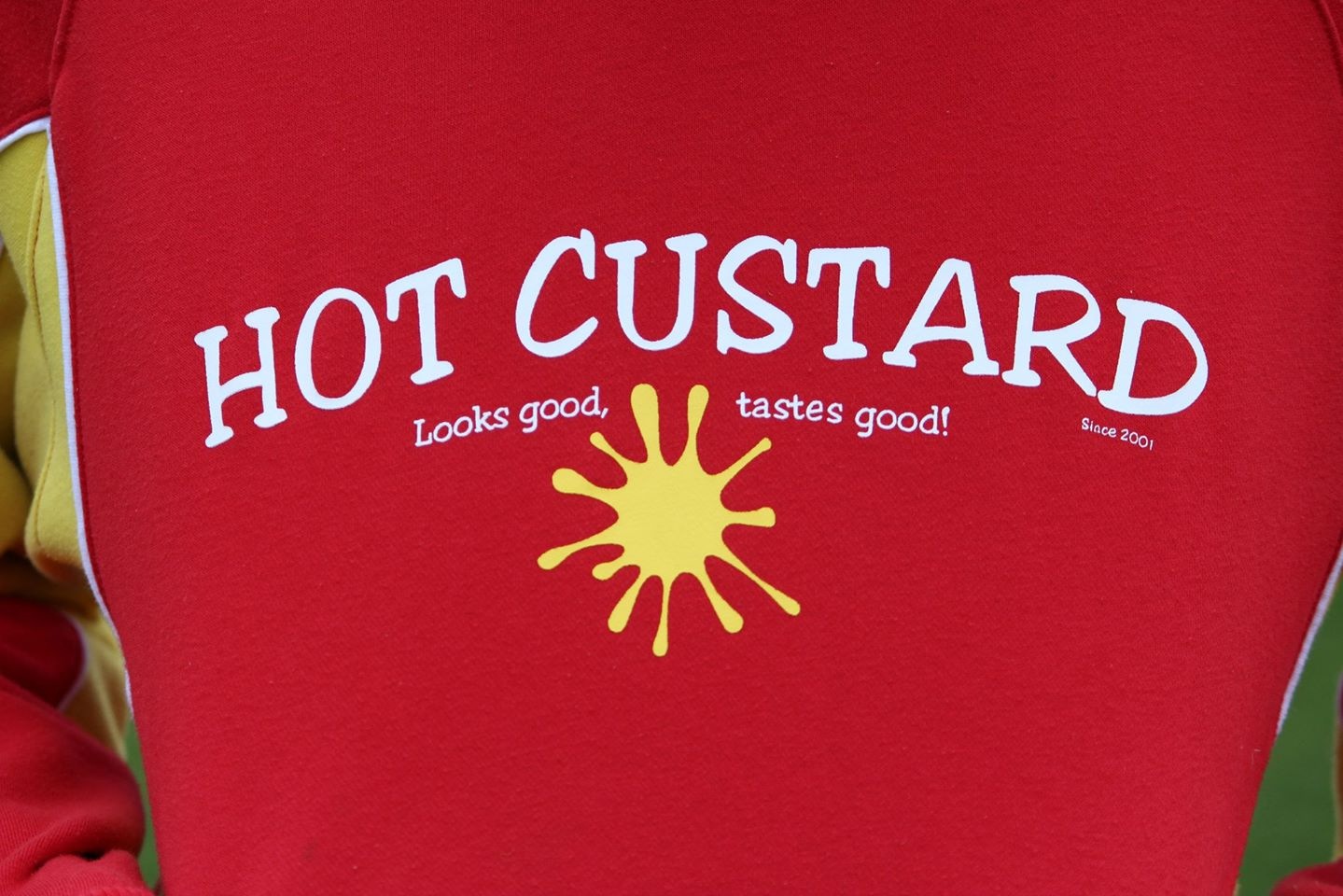 See you all in Manchester for the double header!
Registration is through the online portal (Manchester Online Registration Portal) and will open for both NTS and CTS on Tuesday 22nd April at 9.00am. Reserved CTS clubs have until the 28th April to secure their places.
REVIEW:
Please find the time to review the first tournament to assist as we progress through the year. 
Nottingham NTS/CTS Clubs Review