NTS 2 - Oxford
Thanks to Oxford Touch for putting on a great show at the weekend!
A break in the horrendous weather lasted just long enough for a dry day's Touch at the first NTS to be held in Oxford. The pool games were once again very tight, with several pool placings being decided on touchdown differences. The day concluded with a well fought final in which Galaxy won out 3-1 over Cambridge.
Other teams that went home with silverware were Tumeke (Plate), Bareback Riders (Bowl), and hosts Oxford (Shield). The full results from the day can be viewed at: www.eta.sportingpulse.net.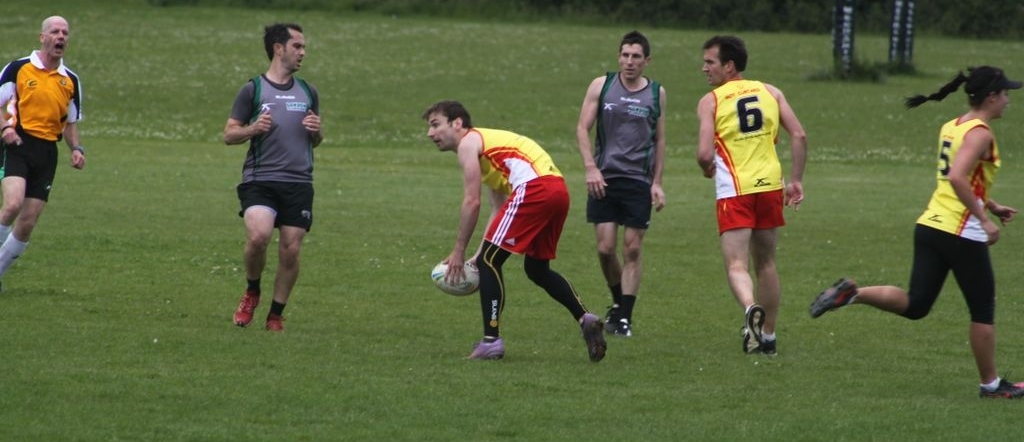 Gregg Cropper (Manchester Chargers) took home his second MVP male trophy of the season, and team mate Julie Walker took home the MVP female award. Congratulations too to Kevin Hobbs who was nominated most valued referee. Thanks are due to all the referees as well as the team of physios, first aiders, and volunteers who ensured the day ran smoothly.
Next up London, fingers-crossed for another great day's touch in the dry...
Cup
Winners
Galaxy
3 - 1
Cambridge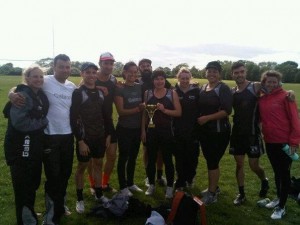 Plate
Winners
Tumeke 6 - 2
Bristol Fijians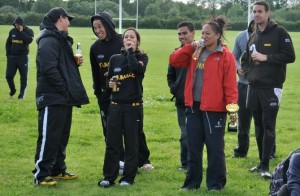 Bowl Winners
Bareback Riders 4 - 3 London Scorpions (2-2, went to drop off)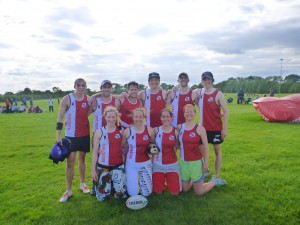 Shield
Winners
Oxford Touch
6 - 2
Nottingham Touch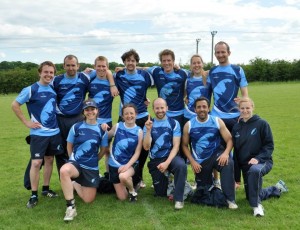 All results: 
www.eta.sportingpulse.net
MVPs:
Referee MVP - Kevin Hobbs
Male MVP - Gregg Cropper (Chargers)
Female MVP - Julie Walker (Chargers)