Tri Nations Training Camp
Manchester recently hosted the Tri Nations Training Camp giving the England, Wales and Scotland squads and referees a chance to have a run out against each other to hone their skills in preparation for the forthcoming World Cup.
The wet and windy Manchester weather didn™t dampen the spirits of the competitors too much, as the 24 games went ahead full steam.
England™s High Performance Team and coaches were very happy with their squads™ performance, having only lost 2 games all day, but more importantly having had the chance to gauge their teams performance in competitive games against high quality opposition.
Mike Abromowitz (High Performance Director of England Touch) said œThe games against our Scottish and Welsh neighbours were a great opportunity for all the teams to assess how their preparations were going and what improvements and changes needed to be made before the World Cup at the end of June. The overall standard of Touch was very high and all the countries looked like they have stepped things up since last years European Championships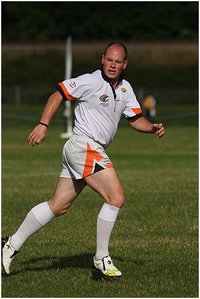 Bruce Lockie (National Director for Referees in England) added, œThe Tri Nations event provided an opportunity for the Home Nation referees to experience the anticipated standard of teams in this year™s World Cup.
Through being able to referee full length games and utilise the triple referee system (which is not normally accessible for local league competitions), the referees were able to implement current trends of the game through coaching from Lucas Von Hoff, the European Referee Director and other referee coaches.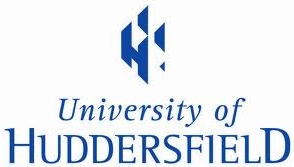 Huddersfield University provided excellent physiotherapy cover for all the players and referees for the day. This unique opportunity for the student volunteers allowed the students to practice the skills learned at the University in a real time setting. The experience enabled the undergraduates to develop communication, decision making skills and clinical reasoning in highly pressured scenarios.
The students were supervised by Senior lecturers from the University, Emma Knott and Jonathan Flynn and senior clinicians Cari Thorpe and Karen Flynn. Jonathan commented on the student™s professionalism and the excellent cover that they provided on the day, reflected by the minimal amount of input that the qualified staff had to provide.
Both the physiotherapy cover and consumables were provided by the University free of charge, with donations going to the University's chosen charity ˜Help for Heroes™.
England Touch would like to thank everyone who helped on the day and specifically the organisers of the event Gregg Cropper and Julie Walker, who said œWe were privileged to host such an event in the Northwest. After weeks of planning the event ran very smoothly (bar the weather) and the feedback from all the teams and referees involved was a positive one. We wish all the teams the best of luck against the rest of the world in June
Results from the day can be seen here:
Tri Nations Training Camp - Results
To see more photos of the day, go here:
Photos
(Photos courtesy of Vincent Abbey and Huw Buckey)