Cyclones hit Whitehaven
The first Cumbria Cyclones Touch competition was held at Whitehaven Rugby League club on Sunday. Ten teams graced the hallowed turf of the Recreation Ground, where two pitches had been freshly mowed in by Tommy the groundsman just before everyone arrived. There were fears of a wet and windy competition but the Cumbrian sky held firm for the entire tournament.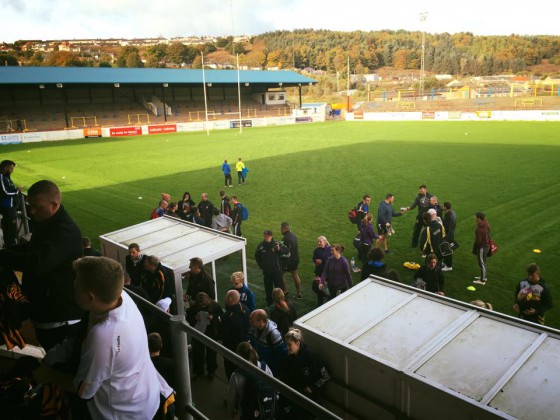 What started as an idea of get some local teams together to raise money for the Meningitis Now charity, the day ended up hosting a smorgasbord of Touch talent. Teams came from outside of the county including; the Blackadders from Whitley Bay, Percy Park Pirates from Newcastle, OSJ and Th'Anvils from Orrel and the Manchester Chargers. These teams contained a number of current England Touch representative players, Scotland Touch representatives, NTS level players and CTS competitors – not a bad effort for an event run by a club that doesn't even exist yet!
Local teams, some thrown together at the last minute, were filled with talented individuals from across West Cumbria. The Cuzzie Bro Cumbrians showcased Whitehaven Rugby League immortals. Pro Health Fitness included England Women's Rugby League players, footballers and Strength and Conditioners for professional teams.  Jay & The Silent Bobs included coaching staff for RFL academies, physios and journalists and some exciting amateur and current professional semi-pro players. Hensingham RLFC, after winning the Division 2 Cumbria RL title, was a force to be reckoned with –literally!  The host team was also filled with some experienced and well skilled players from Try Touch Whitehaven, Barrow Rugby League, Great Britain Masters RL, England 40s Touch and a ringer from Manchester Chargers who happens to play for England Women's 27s (who is now trying to see if her Chargers membership has been withdrawn).
There were some outstanding touchdowns, dazzling footwork, flick passes, overhead speculators, scorching runs down the sideline and more smiles, cheers and clapping than most of the Whitehaven RLFC season (but don't tell that to Amanda Hewer the CEO).
The Cumbria Cyclones and Manchester Chargers played out an excellent final in which the hosts managed to win but it was never about winning at this event. Touch is almost non-existent in West Cumbria. There is an abundance of talent, as was showcased, but tapping into that on a regular basis needs some work to ensure there is a Cumbrian presence in RFL competitions and England Touch competitions in 2016.
Lesley Marshall picked up the Female MVP for her hard work and noted skills for the Blackadders.
Jordan Ostle dazzled his opponents for Jay & The Silent Bobs and was voted Male MVP.
Huw Buckley showed everyone how not to swan dive and collected the Post Try Celebration award.
Mike Backhouse from the Cyclones lived up to all expectations and was crowned Fool of the Day (and every other day for that matter).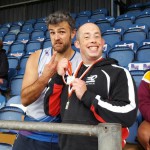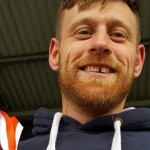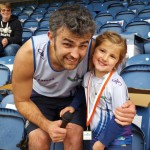 The biggest cheer of the day was for the MVP for the best Mini-Player. This award went to 4 year old, number 1, Anna Lilly Beattie who told everyone she scored 3 tries for the Cyclones (must have a good coach/slave driver at home).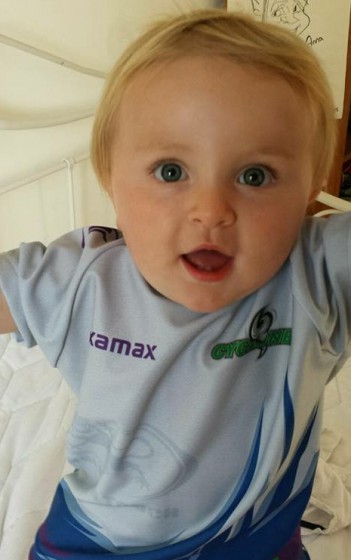 The outcomes of the day were for people to come and try out, enjoy and have a good time playing a game that is inclusive of men, women, young, old, experienced and newcomers to Touch.  The most important outcome was to raise some money and awareness about an illness that affects a number of people each year in the UK, including the littlest Cumbria Cyclone, number 24, Elsie Lainé Beattie, who survived Pneumococcal Meningitis is August. We raised over £1000 for the 'Meningitis Now' charity!
Thanks must go to all the people who helped out, including; Mark Shaw, Carole Shaw, Helen McDowell, Sam Carter, Laura Hocking, Tommy Johnson, Mark Stamper and Amanda Hewer.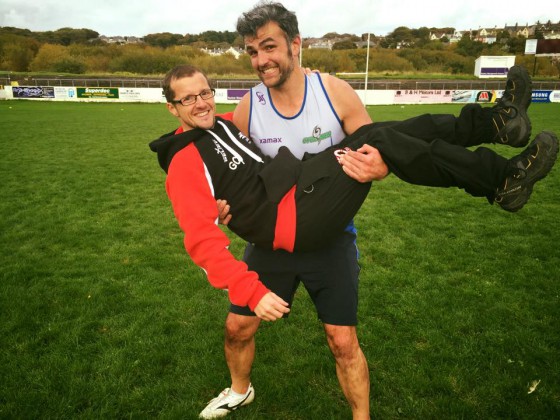 Special thanks to Gregg Cropper from England Touch and Manchester Chargers for helping get things sorted. Extra special thanks to Team Beattie and everyone who participated on the day.
All-in-all, a great first (hopefully annual) Cumbria Cyclones Touch Competition.