Nationals on the Doorstep
After months of planning, training and anticipation the inaugural England Touch Nationals competition takes place this weekend in the excellent surroundings of the Lilleshall National Sports Centre. The 'Touch Nationals' are a two day tournament that are being used as the selection trials for the England National Squads to compete in the forthcoming European Championships in September in Italy.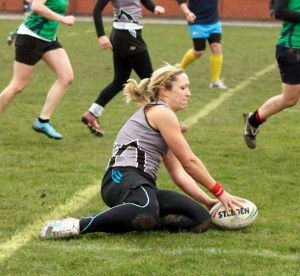 The country has been split into seven regions and players from each of these have been working hard over the last few months to be selected to represent their region and develop their playing skills ahead of this weekend's Nationals competition. Each of the newly formed regions will bring their strongest men's and women's teams to compete against each other for the title of 'Nationals Champions 2012' and to compete for a place in the England Touch Euro's squads.
This will be the first time England Touch has attempted to select an England squad in such a way and it is hoped that this exposure to higher level coaching and competition will be invaluable for future player development.
The anticipation for the event and buzz around the Nationals has been growing for some time with all players and teams keenly looking forward to the weekend and testing themselves against the other regional teams.
Spectators are more than welcome to attend the competition and support their regions and for those of you who can't make it the results can be followed live HERE