Thames Valley Touch Tournament - Round up
For the first time in 3 years the sun came out for a Thames Valley Touch Tournament as the first swallow of summer appeared in the sky. We were delighted to welcome 9 womens teams and 10 mens showcasing the top touch talent from across the country to the Berkshire County Sports Ground in Reading.
The number of teams created an interesting formatting dilemma for the organising committee but several iterations later we had the ladies in a round-robin tournament and the men in a normal pool / knock-out competition. Fortunately for the touch lovers out there it meant a total of 54 games scheduled for the day.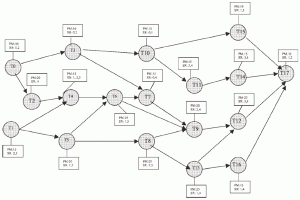 With the women in a round-robin tournament a long day for the teams was on the card " 8 games each and 160 minutes of touch. Fierce competition was had throughout but it all came down to the game between the Sjank Mamas and the Welsh Womens team that took place midway through the draw. Both teams undefeated before and after this game it was tense to the end, the final whistle at 1-1 an interception and length of pitch sprint saw the Welsh Womens snatch the game.
The men were split into 2 seeded pools with each team playing each other within the pool. Legionnaires and Custard were top of their respective groups but moving into the knock-out stages things didn™t go the way of the seedings. Legionnaires were floored by a post whistle score from the Manchester Chargers Chaps.
The final schedule of games saw Cambridge and Charger Chaps through to the Bowl final which Cambridge narrowly clinched 1 score to nil whilst the Cup final was a fiercely contested affair between Saxon Storm and Custard Barstuds, the former winning by 2 touchdowns to 1 to take the glory.
Presentation time!
Runners up of the Womens Competition were the Sjank Mamas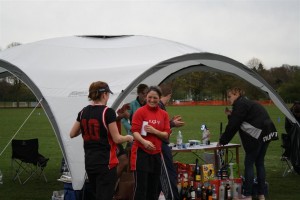 Winners of the Womens Competition were the Welsh Women
Winners of the Bowl Competition in the Mens Division were Cambridge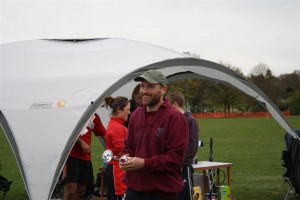 Winners of the Cup Competition in the Mens Division were the Legionnaires
Thanks!
So now the biggest thank you of the event " the referees " a fantastic effort on a lovely hot day, as you know, we couldn™t have done it without you!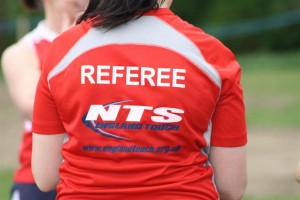 Finally an apology for the colour blind amongst you! We™ll be talking to our paint suppliers for the NTS on the 23rd July. Hope you all had a great day, we certainly did and hope to see you in July.