Lilleshall NSC host Elite Squads final WC prep!
In the final run up to the World Cup, the 8 England Elite squads headed to Lilleshall National Sports Centre to put the finishing touches to their pre World Cup campaign as the culmination of the last 10 months of hard training. Set in quite spectacular and secluded surroundings, Lilleshall is a flagship training centre and an award-winning National Centre of Excellence for many of the UK™s top sportsmen and women and England Touch are now a proud part of this fabulous set-up.
The residential weekend was all part of the ˜Team England™ squad plans that we™ve been working on this season and the players and coaches alike were all very impressed with the facilities on offer and treatment they received.
Mike Abromowitz, High Performance Director said ˜ It was fantastic for all the teams to train together at a venue like Lilleshall and experience the world class facilities on offer there. All the teams have come on leaps and bounds since the 2010 European Championships and it was really encouraging from a Team England perspective to see so many players interacting with their fellow squad members from other teams™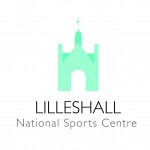 Blair MacGillivray, Contracts Director for the National Sports Centres added: ˜Lilleshall National Sports Centre is delighted that England Touch chose to stay and play here in June in preparation for the Touch World Cup and we wish them every success in the tournament and look forward to hosting and supporting  them in the future™.
Following a demanding ˜off season™ training programme, England Touch have the maximum of 8 national squads selected for the tournament: 3 open age group teams, 3 senior teams and 2 men™s masters teams, which will compete against 28 countries at the 7th Touch World Cup to be hosted at Peffermill Sports Ground in Edinburgh on 20-26 June.
Dave Woolley, EMO coach finished with this inspirational message: "A quote that has guided the Men's Open coaching team during their preparations for the Touch World Cup is one from the legendary NFL coach Vince Lombardi. He is said to have told his Green Bay Packers team 'Gentlemen, we will chase perfection, and we will chase it relentlessly, knowing all the while we can never attain it. But along the way, we shall catch excellence.' Our training weekend in Lilleshall highlighted that representing our country at a World Cup is an opportunity that only a fraction of one percent of the population of the world will ever have. It is my hope for all England teams that collectively and individually we relentlessly attack this opportunity with passion and enthusiasm - and that as we do so we attain excellence."
England Touch are more prepared than ever for the forthcoming World Cup and hope to put in their best ever performance... Go Team England!