Coronavirus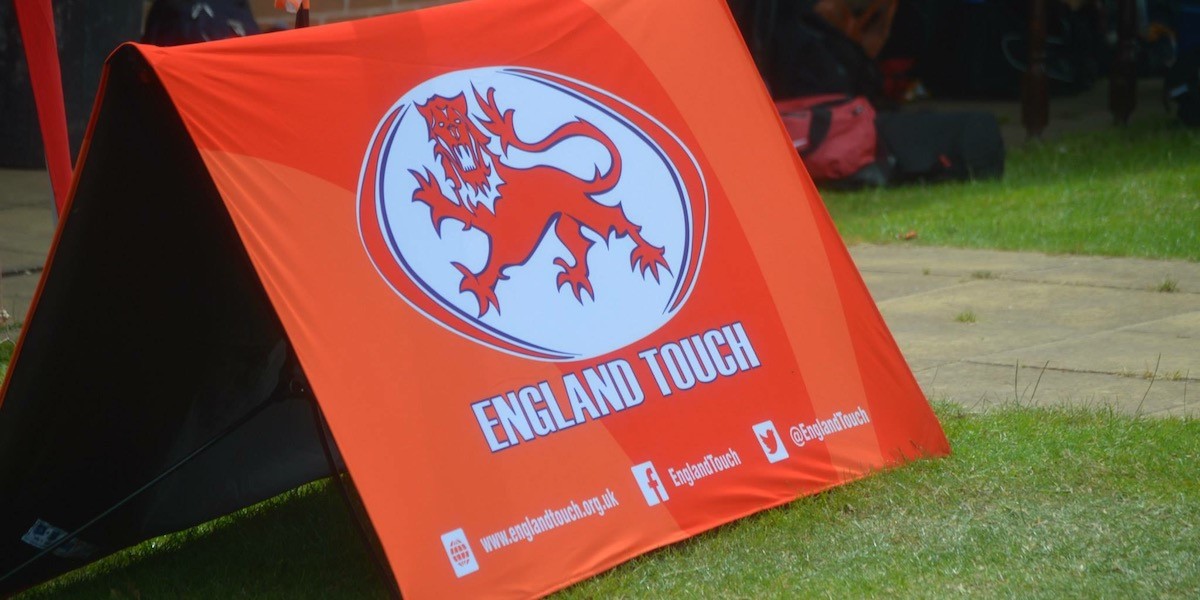 This page provides the latest advice, guidance and information around England Touch and COVID-19 for all participants in the game. It will be updated as and when changes occur.
RETURN TO PLAY England Touch moving to Stage 4 of Return to Play Plan, effective Sat, Sept 5th, 2020 (updated 13/10/2020)
England Touch can confirm that based on feedback during August and the already agreed action plans for Touch activity, we can now move to the next phase of our Return to Play – Stage 4: LOCAL. This will enable inter-club competition and is effective from Saturday, September 5th, 2020.
In Stage 4: LOCAL, club activity should be restricted to no more than four clubs and should minimise travel across areas.
Activity should also ensure that no more than 30 participants are on any one field of play at the same time. This should include any coaches and match officials. Where clubs play more than one fixture during a day or evening, additional plans should be put in place to ensure social distancing can be maintained when not on the field of play.
Clubs, leagues and other operators who intend to move to Stage 4, should ensure they review their risk assessments and other operational plans prior to doing so.
The Government's new three-tier Covid alert levels (announced Monday, October 12th, coming into effect 00:01 Wednesday, October 14th) still allow for organised recreational sport, including Touch.
Nevertheless all England Touch members are reminded to review their plans against any local lockdowns or restrictions and if in doubt, we recommend pausing activity until further clarity can be obtained.
There are six stages in our Return to Play plans - 1. Prepare, 2. Train, 3. Play, 4. Local, 5. Regional, 6. National.
We will be in Stage 4 as of Saturday, September 5th, 2020.
CLICK HERE to download the Return to Play guidance sheet
Downloadable documents
England Touch Return to Play Action Plan – August 2020
England Touch Return to Play: COVID-19 Self-declaration form
England Touch Return to Play: Before activity
England Touch Return to Play: During activity
England Touch Return to Play: After activity
England Touch Return to Play: COVID-19 Code of Conduct
England Touch Return to Play: Template risk assessment for clubs and leagues
England Touch Return to Play: Template risk assessment for coaches
England Touch Return to Play: Useful resources
England Touch Return to Play: Track and trace QR code example
England Touch Return to Play: COVID-19 Incident form
Training advice
As of Monday, August 10th, Touch has been approved to return to play by the Department of Culture Media and Sport. The sport therefore has exemption to a number of guidelines which apply elsewhere, but it falls to all of us – players, coaches, referees, club managers, England Touch management – to follow plans and protocols and respect the Covid-19 Code of Conduct.
England Touch has put together the following advice:
Before doing so, please ensure any training is done in a safe space and you conduct your own risk assessment (link above)
Training groups should consist of no more than 30 people on any one Touch field, including coaches and referees
Whoever runs your session must keep a register of who attends which session, including telephone numbers and emails, for contact tracing purposes
One person should be responsible for the equipment, including balls and cones, and this should all be washed before and after sessions.
Wash your hands regularly, with soap and/or suitable hand sanitiser available
Do not share water bottles, etc
Arrive dressed to train and do not use changing rooms and showers
Avoid car-sharing or public transport as much as possible, and if you do have to share cars or use public transport then wear face coverings in those enclosed spaces
Safeguarding – parents, etc, need to be watching sessions from their cars and not pitchside. Any training involving Under-18s must be group-based
Even if the host venue's bar is open for takeaway drinks and food you must consume them off the premises and not socialise after your session
Update regarding full training and local lockdowns (as of 26/08/20)
We have had a number of questions about the impact of local lockdowns on recreational sport. There is a lack of clarity around the guidance provided and whether the return of recreational team sport is included or excluded in local lockdowns.
England Touch is not alone in this, with other governing bodies receiving a variety of feedback and advice from relevant authorities, reflecting the complex ongoing nature of the pandemic.
As a result, clubs should prioritise the following:
If in any doubt, our advice remains to err on the side of caution. Consult with your members and if you are unsure as to whether to proceed or not, then pause your activities until local guidance becomes clearer.
Coronavirus symptoms reminder
If you are showing any coronavirus symptoms whatsoever then do not train, and if you develop symptoms after a session you must inform whoever ran your session so they can inform others for self-isolating purposes.
These include:
Persistent dry cough
Persistent high temperature
Persistent loss of taste and/or smell
CLICK HERE for the government's latest guidance regarding a phased return to outdoor activity.