Men's and Women's NTS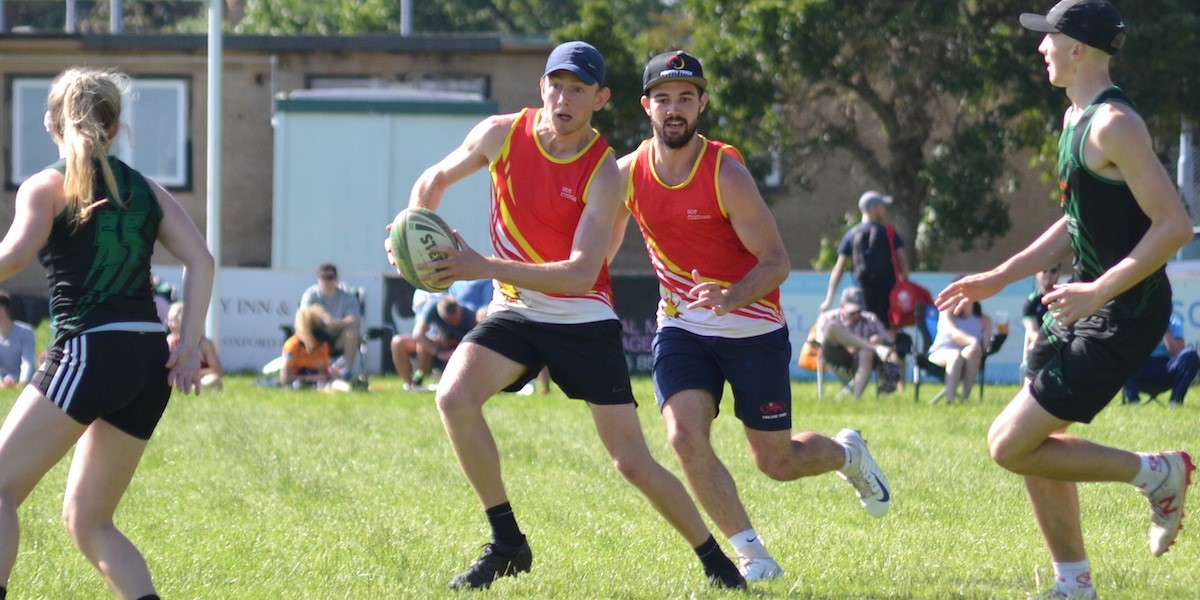 The Men's and Women's National Touch Series gives clubs the opportunity to compete in single gender competition.
As well as live streaming, the £250 per team tournament fee cover venue and field hire, photography, medical provision, referees, PA and marquee hire, equipment and other expenses.
The full FAQ sheet with all the information your club needs is available by CLICKING HERE.
Although the Expression of Interest form is not a full tournament booking, we ask that all clubs who would like to complete in any NTS event in 2021 to complete the form by Sunday, April 25th, so that tournament planning can begin in more detail. CLICK HERE to complete the form.
Elite Men's and Women's National Touch Series
Due to the reduced season the summer will focus on mixed tournaments and we hope to offer Elite Men's and Women's competition in the Autumn, details of this will be confirmed closer to the time, with provisional dates as follows.
R1

Sat 02/10/21

Horsham RFC

R2

Sat 16/10/21

Oxford RFC

Men's Cup Galaxy London
Men's Plate Wigan Touch Warriors
Men's Bowl Thames Valley Vikings

Women's Cup NQ Rebels
Women's Plate Raptors
Women's Bowl Nottingham
Round 1
CLICK HERE to see photos from Horsham
CLICK HERE to see the results
Round 2
CLICK HERE to see the pictures
CLICK HERE to see the results
Emerging Men's and Women's National Touch Series
Two single-day tournaments, with final rankings based on league points earned in the tournaments
Open to any club and team which is affiliated to England Touch
Limited numbers of elite players per team (see the FAQ sheet for the definitions of 'elite'). Elite players are asked to coach and/or referee
Clubs only entering a single team are still expected to provide a referee, but are not required to. Clubs entering multiple teams will have to provide a referee for each team they enter beyond their first. Player referee allocations will be done for a whole team to cover a game
R1

Sat 04/09/21

Cheltenham RFC

Men's Winners Turtles
Women's Winners Thames Valley Vikings

R2

Sat 18/09/21

Cheltenham RFC

Men's Winners Oxford
Women's Winners Oxford
Men
| | | | | |
| --- | --- | --- | --- | --- |
| Rank | Team | Round 1 | Round 2 | Overall |
| 1 | Turtles | 20 | 18 | 38 |
| 2 | Oxford Touch | 16 | 20 | 36 |
| 3 | Cheltenham Tigers | 18 | 10 | 28 |
| 4 | Chester Chiefs | 12 | 14 | 26 |
| 5 | Canterbury | 10 | 16 | 26 |
| 6 | Revolution | 14 | 8 | 22 |
| 7 | Bristol Jets | 6 | 12 | 18 |
| 8 | Exeter Eagle Owls | 4 | 6 | 10 |
| 9 | Crewe and Nantwich Inferno | 8 | 0 | 8 |
| 10 | Wigan Warriors | 2 | 2 | 4 |
| 11 | Yorkshire Thorns | 0 | 4 | 4 |
Women
| | | | | |
| --- | --- | --- | --- | --- |
| Rank | Team | Round 1 | Round 2 | Overall |
| 1 | (W) Wikings | 14 | 12 | 26 |
| 2 | (W) Oxford Touch | 10 | 14 | 24 |
| 3 | (W) Revolution | 12 | 8 | 20 |
| 4 | (W) Cheltenham Tigers | 8 | 6 | 14 |
| 4 | (W) Crewe and Nantwich Flames | 4 | 10 | 14 |
| 6 | (W) Bristol Jets | 6 |   | 6 |
| 7 | EY London Vipers |   | 4 | 4 |
| 8 | (W) Yorkshire Thorns | 2 |   | 2 |
| 8 | Birmingham Bears |   | 2 | 2 |