Junior High Performance Training Squads announced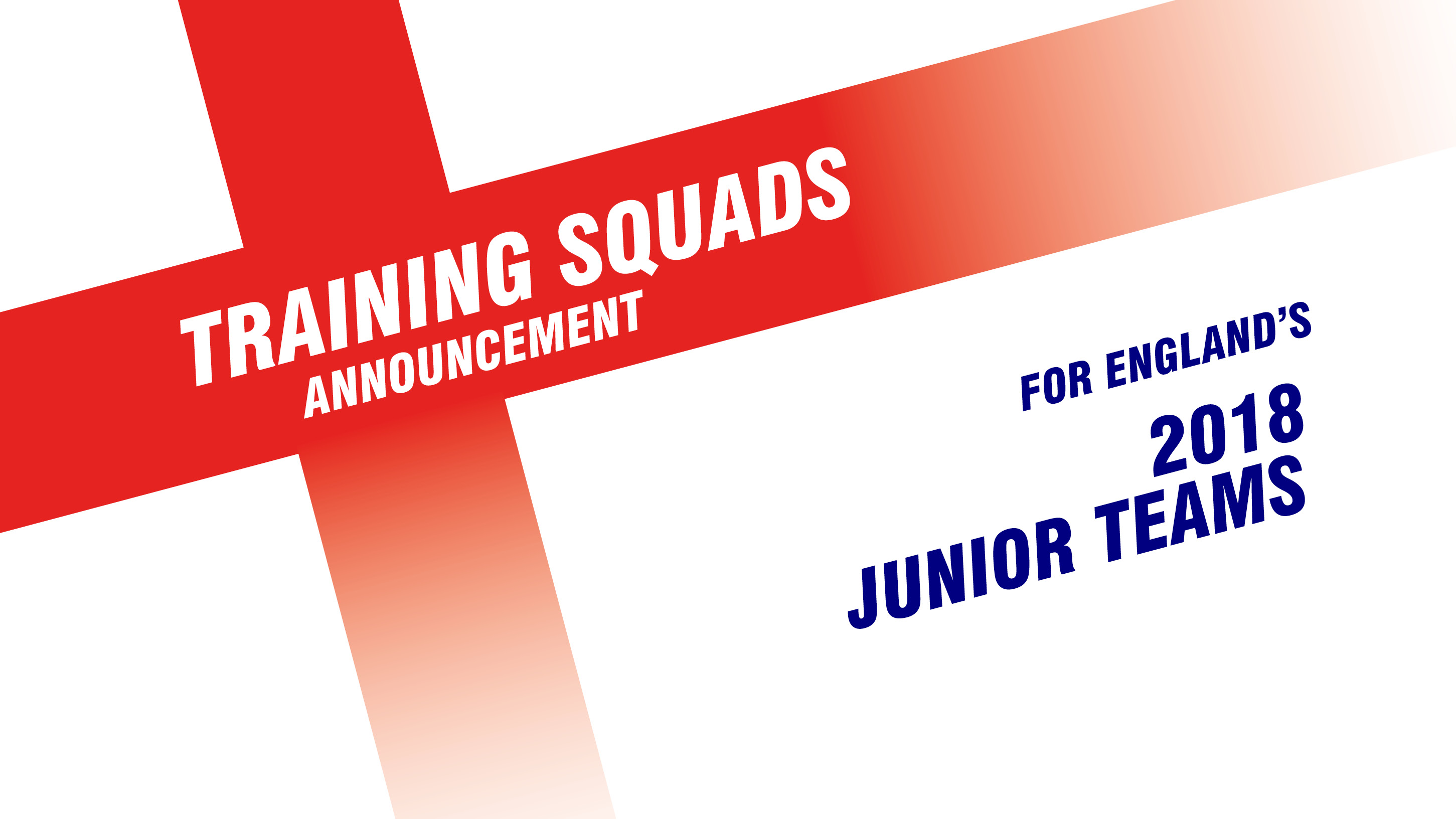 The Under-15 and Under-18 High Performance Training Squads have been announced.
The groups have been chosen after the most extensive season that junior Touch in England has ever had. Not only did England enter teams into every category in the Junior Touch Championships, but the expansion of both age groups meant that the England Touch Association was able to organise a standalone Ryvita Touch Nationals event, too.
This selection is the first step towards next summer's Junior Touch Championships, which are being held in Scotland in August.
Congratulations to all of those players who have been chosen!
UNDER-15s
Dawson, Thea (Bury St Edmunds)
Dickens, Amelia
Gauntlett, Alana (Crewe and Nantwich)
Hill, Zac (Nottingham)
Hofton, Ethan (Manchester Chargers)
Hughes, Connor (Canterbury)
Kang, Macy (Nottingham)
Lawton-Davies, Tom (Reading Bluecoat School)
Loveridge, Ella (Nottingham)
MacDonald, Morgan
MacMenamin, Sophie (Wandsworth)
Mayall, Matthew (Canterbury)
Missin, Harry (Cambridge)
Moy, Iszak (Nottingham)
Murphy, William (Upminster O2 touch)
Nasir, Flori (Canterbury)
Nasir, Iris (Canterbury)
Noble, Logan (Peterborough)
Nye, Eliot (Canterbury)
Oberholzer, Jed (Wandsworth)
Overton, Kiana
Penniceard, Isobel (Wandsworth)
Penniceard, Max (Wandsworth)
Penniceard, Tom (Wandsworth)
Pollard, Thomas (Nottingham)
Povall, Niall (Wigan Warriors)
Reeves, Anna (Percy Park)
Richards, Teigan
Scott, Thomas (Chester Cheetahs)
Simon, Phoebe (Nottingham)
Swanson, Emile
Ticehurst, Daniel (Canterbury)
Trigo de castro, Seb (Cambridge)
Trott, Oscar (Nottingham)
Walker, Olivia (Wandsworth)
Wheeler, Hannah
Wilding, Isaac (Crewe and Nantwich)
UNDER-18s
Anderson, James (Manchester Chargers)
Andrew, Cai (O2 - Maidenhead Mohawks)
Aucken, Freya
Barningham, Richard (Crewe and Nantwich)
Bate, Matthew (Chester Cheetahs)
Beaver, Elin (Winscombe)
Bimson, Adam (Wigan Warriors)
Birkett, Cameron (Wigan Warriors)
Burke, May
Carroll, Sam (Nottingham)
Clark, Keir
Corcoran, Tamzin (Orrell St James)
Ellie, Costello (Wigan Warriors)
Davies, Ruth (Blackadders)
Dawson, Thea (Bury St Edmunds)
Delaney, Charlie (Nomads)
Dickens, Amelia
Dobson, Benjamin (Peterborough)
Gauntlett, Alana (Crewe and Nantwich)
Green, Megan (Cambridge)
Grinter, Ben (Chester Cheetahs)
Grota, Amelia (Peterborough)
Halsall, Sam (Wigan Warriors)
Hardman, Henry (O2 - London Scottish Red Lions)
Hattersley, Jake (Orrell St James)
Heath, William (Northampton COYS)
Henderson, Josh (Thames Valley Vikings)
Hibbert-Jones, Daisy
Hill, Sophie (Lincoln Touch Club)
Hobson, Isobel (Nottingham)
Holmes, Bex (Crewe and Nantwich)
Holmes, Oliver (Crewe and Nantwich)
Hudson, Harry
Hughes, Alexander (Wixams)
Kang, Macy (Nottingham)
Krzyzanski, Bartlomiej
Le Noury, Ben (Nottingham)
Lee, Abbie (Wigan Warriors)
Lewis, Ellie
Lewis, Anya
Lister, Angus (Canterbury)
Lloyd, Sophie (Nottingham)
Loveridge, Max (Nottingham)
Lupton, William (Lincoln Touch Club)
MacDonald, Logan
Maynard, Oliver (Cambridge)
Maynard, Matthew (Cambridge)
McCallion, Orla (Percy Park)
Mclaughlin, Hannah
Michaels, Evan (O2 - Upminster)
Missin, Samuel (Cambridge)
Morris, Jake (Chester Cheetahs)
Murphy, Bradley (O2 - Upminster)
Nasir, Flori (Canterbury)
Norburn, Lucy
Nurse, Ben (Crewe and Nantwich)
Oliver, Emma (Lincoln Touch Club)
Paton, Amelia (Crewe and Nantwich)
Payten, Erin (Canterbury)
Pickup, Eve (Galaxy London)
Pizzey, Edward (Nottingham)
Povall, Aaron (Wigan Warriors)
Povall, Niall (Wigan Warriors)
Ratcliffe, Harry (Halton Storm)
Ratcliffe, Jack (Halton Storm)
Raymond, Amelie (Peterborough)
Begum Richards, Megan
Merve Richards, Jessica
Roe, Xander
Scantlebury, Ellen
Scott, Christian (Thames Valley Vikings)
Shaw, Dominic (Northampton COYS)
Simon, Emily (Nottingham)
Skuse, Lucie
Street, Jack
Szpryngiel, Patryk (Peterborough)
Thesiger, Izzy (Galaxy London)
Ticehurst, Lydia (Canterbury)
Traynor, Jez
Vine, Hennessy
Walker, Catherine (Galaxy London)
Webb, Shannon
Woolfenden, Drew
Worboys, George (Bristol Fijians)