England's 2015 Women's Open Touch World Cup Squad
---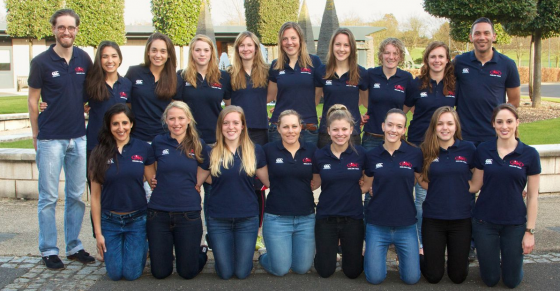 Keep up to date in the following ways:


Meet The Players:
– Marnie Wills
2 – Katherine Daniels
3 – Emily Clews
4 – Rosannah Cormack
5 – Kylie Hutchison
6 – Tracy Andrew
7 – Emily Crowe
8 – Nina Gulati
9 – Niki Bird
10 – Sadi Meakin
11 – Anna Goddard
12 – Susannah Hudson
13 – Lizzie Baxter
14 – Pamela Tomlinson
15 – Jamie Cone
16 – Kelly-Lee James
Head Coach – Tim Osborne
Asst Coach – Kelly-Lee James
Asst Coach – Nicholas Matenga
Manager (UK) – Vicky Gaskell
Manager (AUS) – Kat Daniels
Touch is a solely self-funded sport and all of us work or study full-time. We individually pay for everything from travel expenses, accommodation, food and tournament fees, down to our playing kit. Even our socks are paid for out of our own pocket!!
In order to achieve our potential at the forthcoming World Cup we need to eat right and recover properly to cope with the intensity of a 5 day tournament. Donations of any size will help support us during our time in Oz. Follow the link below to make your donation, what's more you can see some of the challenges we've been completing with each £100 achieved and suggest your own challenge for us!!