England Touch increases schools development provision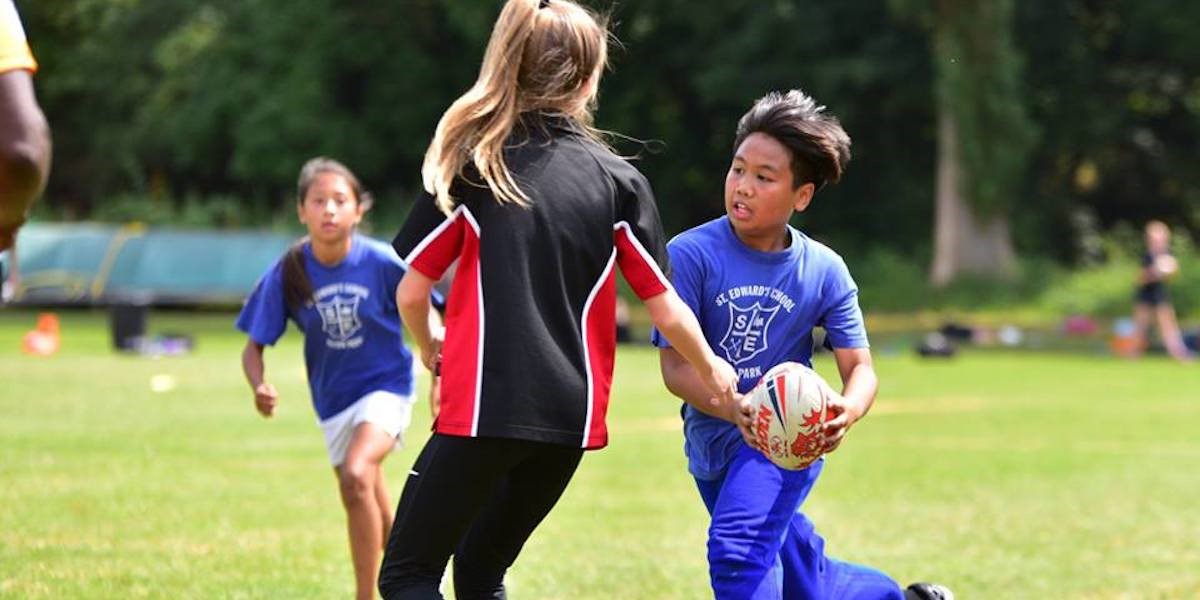 England Touch is increasing its work in schools going into 2019 as part of the Association's strategy to grow Touch among young players.
This is including:
The appointment of two new senior school co-ordinators
Increasing the number of school development officers to 15 around the country
Applying for Touch to be included in the curriculum for GCSE and 'A' Level Physical Education
A new partnership with School Space to promote the sport to schools
A recent recruitment drive has seen a dramatic increase in the number of School Development Officers across the country, whose remit is to approach schools within their area to introduce and then develop Touch.
The School Development Officers will be managed by Rachel Payne and Patrick Jessel, who have substantial experience in working in the education sector and managing participation projects.
The application for Touch to be introduced into the GCSE and 'A' Level Physical Education curriculum has been submitted to the Department for Education, based on the distinct and unique aspects of the sport that make it suitable for inclusion.
The partnership with School Space will see the company promote Touch to its member schools, and give Touch clubs discounted hire of training spaces, too. School Space has expanded from its Oxfordshire roots into London, with plans to grow into other new areas over coming years. Head to www.school-space.orgto find out more about their thriving community of schools.
"We are committed to increasing our schools work and grow the number of youngsters playing Touch," said England Touch Development Director Ian Boyd. "In countries like Australia and New Zealand Touch has been played by children for many years, with the result being that they have more players than other countries.
"Through similar work here we can increase the player pool and raise standards both for our member clubs and all the way up to the England teams.
"The opportunity to partner alongside School Space in promoting both our schools offers felt like a very natural one. For us to have more young people participating in Touch sessions within mainstream schools was very appealing and to aim to do this while also enjoying the added benefit of more opportunities for schools and local community groups in accessing increased revenue, engagement and local sporting venues respectively, felt like a no-brainer.
"We look forward to working with School Space as we grow our schools work across the country into the future."
School Space's Community Partnership Lead, Hugo van Dorssen, says that England Touch is a good fit for the company, whose partners also include Badminton England, Baseball Softball UK, and a range of companies and organisations dedicated to increasing participation.
"Alongside school funding cuts declining we're also seeing a correlated decline in children's and communities' physical health," he said. "This is due to the lack of resources available to improve physical activity available to the local communities. Schools have the answer with an abundance of under-utilised sports facilities, and a partnership with England Touch can be mutually beneficial.
"Together we aim to encourage healthy lifestyles in a fun, active, respectful and teamwork environment to our schools and its local community. We look forward to working with England Touch to promote and benefit physical well-being in our local schools and communities, alongside utilising school spaces and generating much needed revenue for our schools."
Visit www.englandtouch.org.uk/schoolsto find out more about England Touch's school development opportunities.