Organisers hope European Touch Championships can be springboard for growth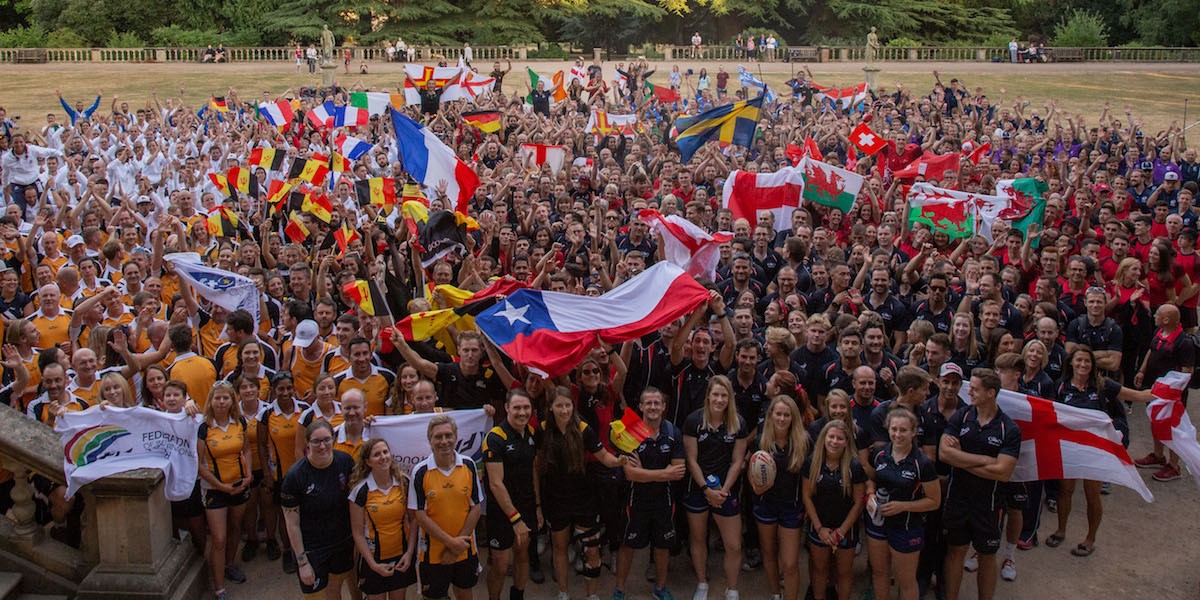 The organisers of the 2018 European Touch Championships believe that the tournament can be a springboard for future growth at all levels of the sport in England and beyond.
Over 1,500 players, coaches, referees, support staff and volunteers headed to Nottingham University last week for four days of non-stop action which included 312 matches across eight fields, an opening ceremony at the world famous Wollaton Hall, and 40 hours of live broadcasting on the BBC Sport website and internet-connected TVs.
England retained the Overall, Opens and Senior titles won in Jersey in 2016, winning four of the eight categories, along with test series wins over Scotland for both the Men's and Women's over-35 categories.
But that only told part of the story, as the tournament was 20 percent bigger than the previous edition two years earlier, with teams from as far afield as Sweden, Spain and Italy taking part, along with invitational sides from the Middle East and Chile.
"We've been delighted by the reaction to the Euros," said England Touch Chief Operating Officer Gregg Cropper. "We knew we were putting together a week to remember, but everyone has gone home from Nottingham buzzing.
"The Touch was superb, we were privileged to have lots of coverage and support from the BBC, and the engagement on social media has been amazing, both during the week and in the days after. Even better, the weather was superb every day, which makes a massive difference as well.
"An immense amount of time was put in by everyone – players, coaches, medics, organisers, volunteers – and we're delighted to have seen it pay off. This applies equally to England Touch as it does to the tournament as a whole.
"Our challenge now is to capitalise on the momentum both at the elite end for next April's Touch World Cup in Malaysia as well as in building up the numbers of new players at all levels."
European Federation of Touch President Ben Powell thanked England Touch for staging a week that will live long in the memory of all concerned.
"This year's Euros has raised the bar across the board," he said. "It was larger than ever in terms of players, teams and matches, better organised than any previous edition, was covered more comprehensively – being broadcast on the BBC was a major achievement – and everyone involved in putting it together deserves massive congratulations.
"We've got a lot to live up to in 2020, but in the meantime it is essential that we capitalise on this success to continue to grow the sport across Europe and work with our member National Touch Associations."
2018 winners
Men's Open England
Women's Open England
Mixed Open Scotland
Women's 27s England
Men's 30s England
Men's 40s France
Men's 45s Ireland
Mixed 30s Ireland
England's Men's 35s and Women's 35s also won their respective three-test series over Scotland