National Head Coaches - Deadline Extended
Following a very successful Touch World Cup campaign in 2015, England Touch has commenced the process to appoint Head Coaches for their National Squads. Coaching appointments will be for a two-year term – covering European Touch Championships 2016 and Home Nations 2017.
All head coaching positions are to be considered open for appointment.
It is highly desirable for Head Coaches for Open sides to be non-playing coaches. It is permissible for Head Coaches in Seniors/Masters divisions to be playing coaches (within their team), but if this is the case, the Assistant Coach must be a non-playing coach (i.e. not be playing for any team).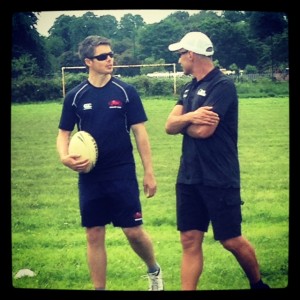 This is a non-paid role. Time commitment will necessitate 2-10 hours of planning and review work on a week-to-week basis (the workload varies throughout the campaign) in addition to England training sessions and delivering additional coaching clinics with other teams/groups as required.
Unsuccessful applications will be held on file and reviewed for the Assistant Coach appointments.
Selection Panel
Ben Powell, England Touch Technical Director (co-chair)
Tim Osborne, England Touch High Performance Director (co-chair)
Anna Stibbs, former England Women's Open captain
Steven Hughes, ACT Touch, England Touch TWC15 Assistant Coach
Sandra Hughes, ACT Touch, England Touch TWC15 Team Manager
Timeline
04 June 2015 – Job Advert and Job Description released
02 July 2015 – deadline for submission of applications
TBC – formal appointments announced
TBC – Head Coaches meeting in Manchester
Head Coaching posts
Juniors (potentially three separate positions: Mixed 18s, Boys 18s, Girls 18s)
Mixed Open
Men's Open
Women's Open
Mixed Senior
Men's 30s
Women's 27s
Men's 35s
Men's 40s
Men's 45s/50s
Required links
Job Advert - 
National Squad_Head Coach_Job Advert_ISSUE-150604
Job Description - 
National Squad_Head Coach_Job Description_ISSUE-150604
Application Form - 
National Squad_Head Coach_Application Form_ISSUE-150604
Closing date:
Applications close on the 18th June, 2015.
Please send completed applications to:
Tim@englandtouch.org.uk
&
Ben@englandtouch.org.uk