Coaching Courses - The Story So Far
Our course presenters have definitely been racking up the miles these last few months as they've travelled length and breadth of the country and into Europe to spread the knowledge of our great game.
Intermediate Coaching Course: Southampton, November 2014
Southampton University were the hosts of the final Intermediate Level Coaching Course for 2014. Strongly attended by university students, the course had a fantastic atmosphere and was clear evidence of our great game attracting a younger generation who are keen to get out and spread their touch knowledge. 19 new FIT Intermediate Coaches were accredited over the weekend.
Intermediate Coaching Course: Berlin, January 2015
The ETA Technical Director, Ben Powell went over to Berlin to deliver a FIT Intermediate Coaching Course to representatives from Berlin, Frankfurt and Hamburg. The course was attended by 17 participants, all of which added to the excellent atmosphere throughout the weekend. Coaching in Germany is certainly increasing in profile and with 17 new coaches, I'm sure they will be sharing their knowledge throughout their clubs and beyond!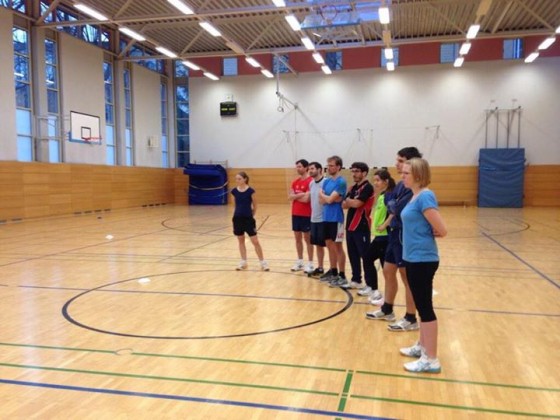 Intermediate Coaching Course: Bournemouth, January 2015
Bournemouth Oakmedians were the hosts for the first FIT Intermediate Level Coaching Course for 2015 in England. With 23 participants there was plenty of discussion throughout the 2 days, followed with some creative practical sessions. The Bournemouth area are quickly becoming a 'hotbed' for touch development, and 23 new FIT Intermediate Coaches, the development is set to continue!
Intermediate Coaching Course: Droitwich, February 2015
D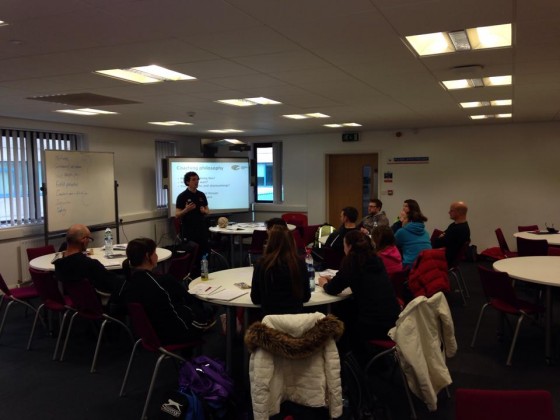 roitwich RFC hosted an extremely well attended FIT Intermediate Coaching Course, with 24 participants attending, and most importantly, gaining accreditation over the weekend. The contribution from the participants was excellent and made for an open and engaging atmosphere over the weekend.
Intermediate Coaching Course: Cambridge, February 2015
Cambridge Touch Association hosted another FIT Intermediate Coaching Course delivered by the ETA. The course was attended by 16 participants from various backgrounds; which allowed for a productive atmosphere over the course of the weekend. Participant contribution was in abundance and some of the practical sessions delivered by the newly accredited coaches was engaging and creative.
Community Coaching Course: Wixams, March 2015
Wixams hosted the first Community Coaching Course of 2015 in England. The course was attended by 12 participants from 3 different clubs. The afternoon was full of sharing ideas and information, which was followed by a practical session which focussed on both coach and player development.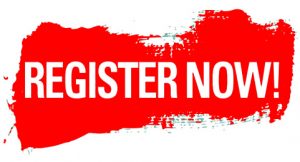 Looking to upskill yourself or someone at yourself or someone at your club, then put your name down on the list for one of these course.
.
.
.
.