National festival supports growth of Touch
England Touch has welcomed the efforts the organisers of Bournemouth Sevens Festival have gone to this year to promote the sport of Touch, and they have today announced that five extra Mixed Touch team places will be available for teams registering before 5pm tomorrow (May 16th).
The B7s Festival has already completely sold out in the Men's Touch Cup, and there are 11 teams entered into the Mixed Touch competition, including such NTS and CTS names as Galaxy, Thames Valley and Warwick.
Please visit the Bournemouth Sevens website to find out how to enter your team -
http://www.bournemouthsevens.com/rugby-team-entry-packages/
For those not familiar with the event it is an action packed weekend filled with enthralling sport, live music and awe-inspiring entertainment. Attracting 20,000 people, over 300 teams and 5,000 competitors, Bournemouth Sevens is the world's largest rugby, netball and music festival and is globally renowned as the 'Sporting Glastonbury'.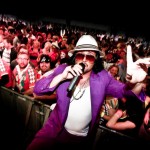 The festival this year takes place on Friday 1st – Sunday 3rd June and includes Touch, Rugby 7s and Netball competitions for all ability levels.
On top of this there is live music playing on the Festival Stage, Dance Tents with Guest DJs, RedBull Players Lounge, Pitchside Jacuzzi, Sporting Celebrities, camp sites, women-only camping, sport showing on the big screens and receive attention from the national media.