National Touch Series 2011
GALAXY CROWNED NTS 2011 CHAMPIONS AT MANCHESTER NTS FINALS 2011
Those that came to Manchester™s Touch tournament in February will remember that the weather lived up to expectation, the heaven™s opened a torrential floodgate and the game of touch became more of a mud wrestling competition.  Well, when the Chargers discovered they would be hosting the final NTS tournament of 2011, the beginning of each training session was devoted to dancing to the weather gods, thankfully they listened...Just!
It was all to play for on the NTS finals. 16 teams made the journey to Wythenshawe Sports Ground, split into 4 pools. Alongside the NTS regulars was Warwick, a.k.a Jack™s Lads, team new to NTS, who entered as part of (a very energetic) stag do!  A great testament to how the game is growing.
Exciting fast touch was on display throughout the day, with some fantastic skill and athleticism on show, even Robbie Hunter"Paul, Rugby League Legend and Touch enthusiast, came to have a nosey at some of the action.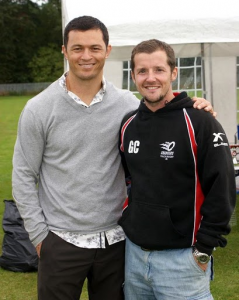 As with all the NTS the momentum was building towards the finals and the trophies were all to play for!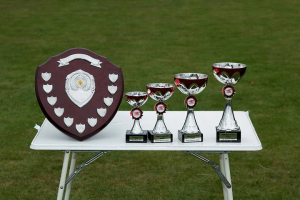 Social 8 Plate final,  host™s Manchester Chargers had a close fought battle with Oxford Touch who won the game 4 -3.
Phoenix and Statue Bro had finished with the same number of points in the group rounds, it was down to a tense final in the Social Division to separate them. It finished 4 " 3 to Statue bro, who lifted the Cup.
Bristol Fijians and Cambridge had both finished the Super 8™s group rounds in third place.  Cambridge had the edge in the Plate Final, winning 4 " 2.
The conclusion of the day, the game not only to become winners of Manchester NTS but potentially take the season title.  It was Galaxy versus Hot Custard. The competition was at a climax, crowds gathered to admire some of the skill and ability on display. Fast, furious and exciting, it was a fitting game to end the season. Galaxy were put under pressure by Hot Custard, but they eventually edged it 3 " 2, to be crowned Super 8 Cup winners and NTS Tournament winners 2011, with a huge 180 points accumulated through the season. Well Done!
Special thanks must go to the referees, helpers, organisers, photographer and physio team for making it a great end to the season.
And if you got in touch with your Neanderthal roots in Walkabout as the sun went down, remember what goes on tour¦.will be there for everyone to see on Facebook!
See the teams: