Board and Committee
Board and Committee
---
After the recent England Touch AGM, the Executive Board and operational committee members for the 2016 season are as follows. We would like to thank those who've left us for their hard work and welcome all the new volunteers to their role. These are exciting times for Touch in England and with a committed and driven team at the helm, we're looking forward to taking the next steps in developing and moving the sport forward to the next stage.
Executive Board
---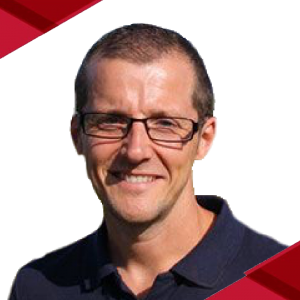 COO – Gregg Cropper
Email: Gregg@englandtouch.org.uk
Gregg was appointed as England Touch's first full-time paid executive in January 2018. As Chief Operating Officer he will be building on the work done as president and then CEO, with overall responsibility for the Association's administration and development.
Gregg is an enthusiastic, focussed, passionate advocate for the sport of Touch as a whole and specifically for the growth and development of England Touch.  He has a clear vision of the future direction and development of the ETA and has worked tirelessly over the last 6 years to further this, generating many positive outcomes thus far.
By creating teams that work positively to support this vision and getting others to believe in, share and work hard to develop this, England Touch has had its most successful years on record, winning the Home Nations championships, three European Touch championships and becoming joint 3rd in the world.
Working within tight budget constraints whilst identifying and generating additional funding and income through a range of innovative means, Gregg has hugely increased revenue in the last 3 years, with numerous new income streams and has plans to further this too, with national England Touch League partners too.
Following his national manager role in another NGB, where he was responsible for the strategic development and implementation of all minimal contact and recreational offers, planning for the future is high on Gregg's priority list, he is currently overseeing the formulation of the ETA's strategic plan, which will outline the foundation of our efforts, programs and focus over the next few years. The plan will provide a clear direction for the sport, provide an outline of the activities we will undertake and set some ambitious but achievable targets for our sport to obtain.
---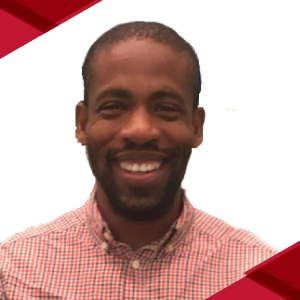 Finance Director – Simon Quarshie
Simon is a keen sports' enthusiast and a long term supporter of Wasps rugby. He has played rugby union  for a number of years, predominantly at centre, but has recently began playing touch on a regular basis instead.
As a senior manager for a global outsourcing firm, he has a breadth of commercial experience from working with complex contracts and managing a variety of suppliers and clients. A key part of Simon's role continues to revolve around providing controls through budgeting, forecasting, monitoring, analysis and management of the finances in order to deliver strategic and financial goals. He aims to effectively use these skills to support the rapid growth of the association.
Simon is looking forward to being a part of England Touch at this exciting time and working closely with the board to assist in delivering the strategic plan over the next few years.
Email: finance@englandtouch.org.uk
---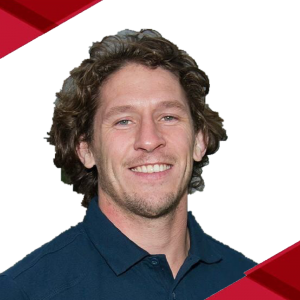 High Performance Director – Anthony Atherton
Anthony has a wealth of experience in player development, coach development and competition management as a former National Talent and Participation Manager for the Rugby Football League (RFL). In his time at the RFL Atherton built a network of professional clubs and community-led competitions that has underpinned successful programmes within primary schools, the England talent pathway and the National Player Development Framework. In addition to coaching the U16 Scholarship team at Wigan Warriors, Atherton has been an active member of Wigan St Patricks RLFC for nearly 20 years as a player, administrator responsible for players' progression, the training and development of over 40 coaches, and leading the club's mental health and wellbeing project.
---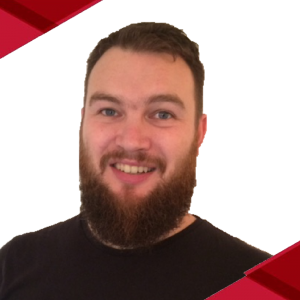 Development Director – Ian Boyd
Ian has a good track record in developing new opportunities for people and teams, and is currently Area Development Manager at the Dame Kelly Holmes Trust for the Central regions. He has a strong background in in business development, youth and community work, and bringing in new finding support and opportunities. His background of counselling and life coaching, as well as working closely alongside elite athletes, has given him the foundation to develop a national volunteering programme, 'Operation Giveback', and a business engagement campaign called 'Go The Extra Mile'.
Email: Development@englandtouch.org.uk
---
Non Executive Directors
---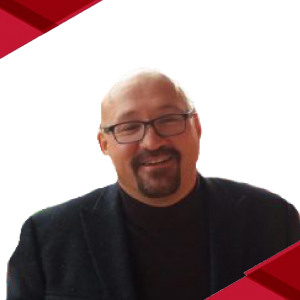 Chair – Mark Croston
Mark is a senior executive with significant commercial and leadership experience years in and around sport, having held senior roles in rugby and dodgeball amongst other sports and leisure organisations. Mark established and now also Chairs the World Dodgeball Association.
Mark is also Director of Rugby at Championship 1 outfit London Skolars and played rugby professionally throughout his 20s in the UK, Australia and France. Mark also gained full international honours with Canada and captained England and GB Students whilst studying.
An experienced Non-Executive Director, Mark hopes to use his international experience to help improve the strategic and commercial footing from which the organisation can embed itself into the sporting landscape in England whilst ensuring it flexes its significant reach locally, nationally and internationally.
---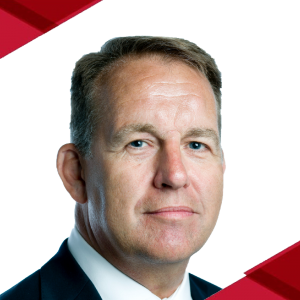 Non Executive Director – Geraint Thomason
Geraint has for many years combined a business career with active participation in sport and in sports clubs. He has played rugby union for several decades, mainly in the back-row, and has enjoyed touch as a way to develop fitness and teamwork. Having played all over the world he now turns out for Esher RFC. Geraint is also a keen rower with Molesey Boat Club.
In business Geraint has held several senior positions in the technology industry. As a leader in the commercial area of organisations he has engaged collaboratively with a number of partners in the pursuit of challenging goals and objectives. His motivational, people-oriented leadership style has allowed him to inspire his teams to deliver excellent results, whilst maintaining an environment based on openness, trust and professional integrity.
Geraint is looking forward to being a part of England Touch and contributing to the strategic plan as the sport continues to grow rapidly and benefit more and more people across the country.
---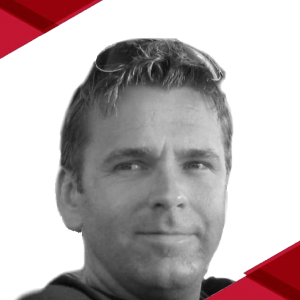 Non Executive Director – David Jenkins
David is a senior executive with significant commercial and general management experience from nearly twenty years in and around sport having held senior roles in cricket and football amongst other sports and leisure organisations.
In sport he developed the worlds first loyalty scheme in 2000 and the leading educational platform in 2010 with Seve Ballesteros before taking post as General Manager for the ICCs home of high performance in Dubai. Currently Advisor and Director for a leading digital and brand agency he is currently delivering an advanced Smart City project that facilitates and enables that city's population to participate in sport and be more active and remain more active.
An experienced Non Executive Director, David has held posts on boards of Sport and Leisure Trusts, Young Enterprise and at England Touch he hopes to use his international experience to help improve the commercial and operational footing from which the organisation can take more major steps.
---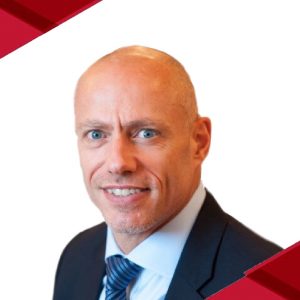 Non Executive Director – David Christophi
David has over 15 years' experience within the Active Leisure Sector, currently holding the roles of Operations Director for a vocational strength and conditioning training provider and an international health and wellness studio business. He previously combined a 14-year career in the Royal Air Force with playing representative sport across a number of codes, including rugby and semi-professional football.
With a strong commercial background in helping companies through significant growth phases, strategic development and budget planning, David has a keen eye for detail and is well versed in supporting a diverse and expansive vision, while embracing a positive, professional culture and engaging in global collaboration.
Excited to be joining England Touch, David is looking forward to applying his skills and experience to help the organisation successfully achieve its strategic goals.
---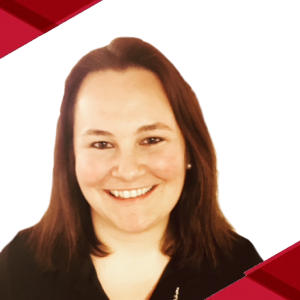 Non Executive Director – Paula Robertson
Paula is Head of Operations at Dallaglio RugbyWorks, which uses the values of rugby to get 14-to-17-year-olds outside of mainstream education either back into the classroom or long-term employment.
She has been with the charity for over six years, with her roles including Head of Programmes and Rugby Programme Manager. Her previous experience includes chairing Race for Life for Cancer Research UK, and supporting an extensive network of regional branches and industry-specific groups for the Institute of Occupational Safety and Health.
---
Non Executive Committee
---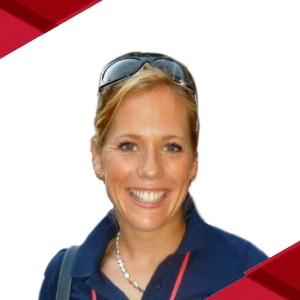 National Referee Manager – Alice Watchorn
Email: Refs@englandtouch.org.uk
Alice – known as 'Scooby' on the England Touch circuit – has been a familiar face for seven years, firstly as a player in the Mixed Open, Women's 27s and Senior Mixed teams, and latterly progressing through the referee ranks.
In the last 18 months she has officiated at the 2016 European Touch Championships, the EFT Premiership Permit in 2017 and the United States Nationals at the end of 2017. In March she will be adding Australia to her list of countries when she takes up the whistle at the 2018 Australia National Touch Leagues in Coffs Harbour, New South Wales.
---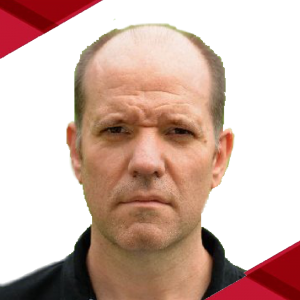 PR & Marketing Manager – Chris Wearmouth
Email: Marketing@englandtouch.org.uk
Chris ran the communications at Northampton Saints for over 10 years, having been a part of the communications team on a part-time basis for two-and-a-half years before that.
In his time at the club he took the lead in developing the Saints' brand across the entire organisation, from media and marketing to community and retail, work which has helped underpin the club's place as the most commercially successful organisation within Premiership Rugby.
Chris is experienced at working with sponsors on PR and communications strategies which deliver return on their investment, including some significant national and international brands. He will work collaboratively with key members of the ETA to upscale our sponsorship side of the business.
Operationally Chris was also part of the team that delivers the match day customer experience, which will stand us in good stead regarding the upscaling of our Touch Nationals, our national club series, and building into the 2018 Euros.
Chris will look to assist with marketing support for the new England Touch Leagues and actively recruit regional press officers.
If you want to talk about promoting Touch in your area, email Marketing@englandtouch.org.uk.
---
Membership, Insurance and Affiliation Manager – Rich King
Email: membership@englandtouch.org.uk
Rich joined the team in 2016, having previously led Oxford Touch club as its chair from 2009 until 2015. He is responsible for all membership, affiliation, and insurance matters, including administering the membership process for individuals, clubs, leagues, and events affiliated to England Touch.
Rich's experience of leading a club that hosted multiple ETA-accredited competitions, was an early O2 Touch club, and with members of all levels of ability and experience, means he is well versed in the multiple needs and interests of a wide range of Touch participants. He is keen to support England Touch's diverse and growing base of members as effectively as possible.
This role is responsible for membership within England Touch, specifically ensuring that England Touch provides as much support and assistance to members as is possible and also administering the whole membership process for leagues, clubs and events affiliated to England Touch.
For a quickly expanding sport such as Touch, it is important that we are involved in all Touch operations throughout the country and engage as much as possible with each member. Anyone looking to affiliate their Touch operation should contact us, our website also has some information about affiliation, including FAQs:  http://www.englandtouch.org.uk/membership/
---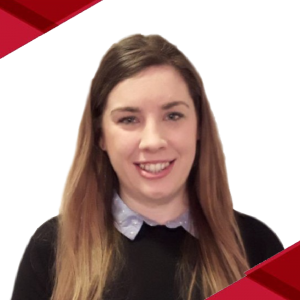 Events Manager – Zoe Malarkey
Email: Events@englandtouch.org.uk
Zoe is a big rugby union fan and supporter of the Leicester Tigers. Whilst studying law at university she joined the Women's Rugby Union team. Zoe was introduced to Touch four years ago and has enjoyed playing in both mixed and women's tournaments since. She has been involved in organising tournaments and managing teams at Club level and is excited to get involved with England Touch. Outside of Touch Zoe works in Supply Chain for one of the world's biggest rail manufacturers. Zoe is involved in contract negotiation and supplier performance management and hopes to use these skills in her new role as England Touch Events Manager to deliver first class tournaments for players of all ages and standards to compete in across England.
---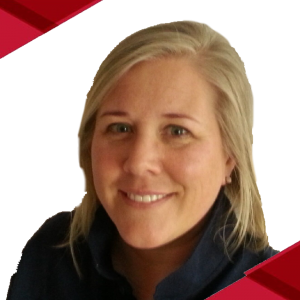 Head of Medical Services – Cari Thorpe
Email: Medical@englandtouch.org.uk
Cari was appointed in 2011 and brings a wealth of experience to this role. Having created a strong multi-professional medical team, Cari's main role is injury management, rehabilitation and prehabilitation programmes for all players involved in England Touch.
With strong links with the sports physiology department at Chester University a collaboration has begun to improve the strength & conditioning programmes, research the demands of Touch and aim to inform training programmes. Child Protection officer for the Association.
---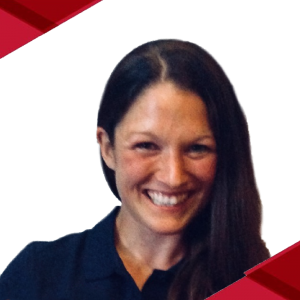 Head of Elite Performance – Sammie Phillips
Email: performance.support@englandtouch.org.uk
Sammie has been involved with England Touch since 2004 and has represented England for both the Women's Open and Women's 27s teams at multiple international tournaments, including three World Cups and three European Championships.
She coached the W27s to a bronze medal at the 2015 World Cup, and after this experience she become involved in England Touch's High Performance team, advising on different areas of the game based on my playing and coaching experience. Sammie believes in the holistic approach to creating winning teams and is looking forward to working on these different aspects of the game with our squads in order for them to achieve their potential in forthcoming tournaments.
She is a coach, player and development officer in the England West Region and is Director of Touch at Thames Valley Vikings.
---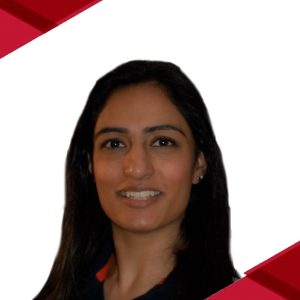 Head of Volunteers – Nikola Halse
Email: Volunteers@Englandtouch.org.uk
Nikola has been a volunteer in various guises over the last 20 years gaining insight, experience and connections along the way. In this new role Nikola will be providing strategic analysis and gathering and interpreting data and presenting information on our volunteers in various reports, using our new software system.
---
Operational Board Members
---
Association Secretary – Vacant – Apply here
Email: secretary@englandtouch.org.uk
The secretary role is to organise and document all of our formal minuted meetings as well as providing other admin assistance where required. Any general ETA enquiries should be sent to the secretary who will either answer your question or direct where appropriate.
---
Commercial Partnerships & Sponsorship Manager – Vacant
Email: Sponsorship@EnglandTouch.org.uk
---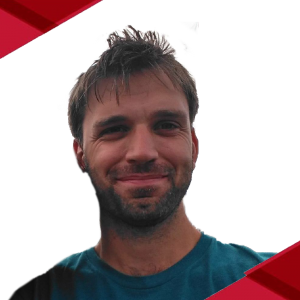 Coaching Courses and Training Manager – Robin Budd
Email: coaching@EnglandTouch.org.uk
---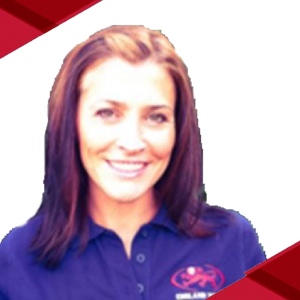 Disclosure and Barring Manager – Julia Kang
Email: Julia@englandtouch.org.uk
As part of her role as a teacher, moving into her 19th year in the profession, Julia has undergone child protection and disclosure training throughout. As disclosure manager for the ETA, she has the responsibility of helping to safeguard the welfare of young children and vulnerable adults within the Touch community.It is the disclosure manager's role to ensure that all coaches and course deliverers affiliated to the ETA, working with young children and vulnerable adults, have up-to-date checks in place. Julia administers the DBS checks on all eligible coaches and is responsible for verifying applicant IDs.
---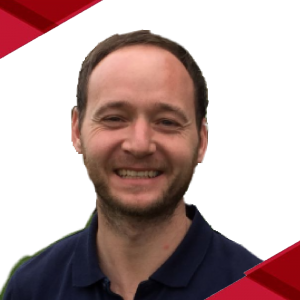 Schools Liaison – Tom Humphreys
Email: schools@englandtouch.org.uk
Tom brings to the team, over 10 years of sports development and PE teaching experience adding to the 8 years of playing Touch, 6 of those at an elite level.
Joining the England Men's Open team in 2010, Tom soon found out that grassroots to elite coaching and player progression in England was lacking in diversity and felt he needed to make his mark on developing new young England players through to an elite level.  He set himself a pilot scheme in his local city Canterbury to talent spot and develop junior players, with the aim of moving them through the ranks; the final goal being to represent England in senior teams.  This proved to be very successful and currently a total of 7 junior players have progressed on to represent at an Elite level, 3 of whom are in the Men's Open team.
Tom also sees a great future in the game and aims to develop schools, teachers and junior players so they can enjoy Touch and develop to their full potential.  In 2016 Tom set up the inaugural England National Schools Touch tournament which we hope will pave the way for many more schools competing in inter school Touch competitions.
---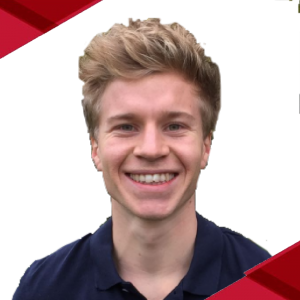 University Touch Liaison Manager – Harry Grocott
Email: University@EnglandTouch.org.uk
Having first played Touch in Abu Dhabi Harry took this new found passion and founded the University of Exeter Touch Club in his first year at University, now the biggest club in the UK with over 300 members.
Away from his University club, Harry has worked hard to extend University level Touch, volunteering to help coordinate existing tournaments along with the wider university team and encourage new universities to develop their clubs.
Harry now works with England Touch and has overseen the creation of the official University Touch Series under the ETA banner, and now overseeing the whole of the series, with the aim to increase the number of competing Universities to 16 in the next academic year, with the aim of BUCS recognition by 2020 in partnership with key stakeholders.
Harry is a Level 1 Touch Coach, Regional Development Officer, and having learned a lot from Peter Walters session at Bristol Fijians. represented South West Saxons in previous 2 Touch Nationals.
---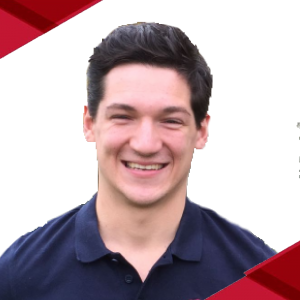 Accounts Manager – Mark Aldous
Email: Accounts@EnglandTouch.org.uk
Responsible for the day to day running of the accounts, Mark joined the ETA in 2016 with experience in running the Exeter University Touch Rugby Club.
Mark started playing touch at the University of Exeter in 2014, where he was the the Treasurer and then the Vice-Club Captain, from the University Touch Series he moved onto playing regionally with the South West Saxons, where his playing ranges from London Galaxy to representing the England Royals at the EFT Premiership Permit Competition.
Mark is a level 1 qualified Referee and coaches the England Scholars
---
---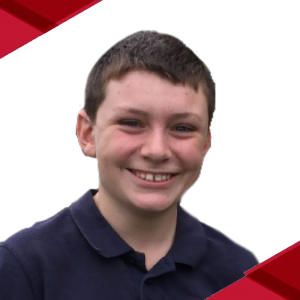 Events Assistant – Charlie Meredith
---
High Performance Team Members
---
Head of Elite Logistics – Libby Turner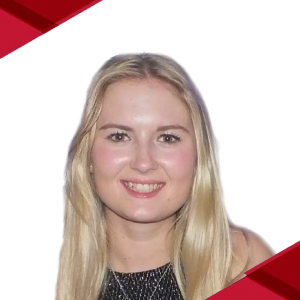 (Operations and Admin)
Email: HPlogistics@englandtouch.org.uk
Libby has taken on the role of assisting the smooth running of the administration of our HP set-up.
Libby was the Club Captain of 310 University Students whilst at Exeter University, the largest Touch club in England, before graduating last year.
Chairing weekly meetings to make critical decision on how the club is run, and organising a committee of 10 in their roles to help run the club efficiently.
---
Medical Team
---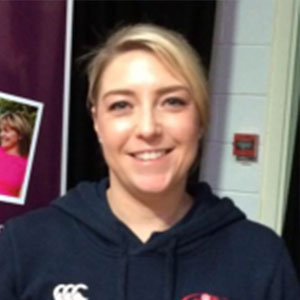 Head Physiotherapist – Emma Cropper
Email: Medical@englandtouch.org.uk
Emma has over 12 years of experience as a Chartered Physiotherapist and has worked with the ETA since she accompanied the squad to the Touch World Cup in 2011. Emma was appointed as Head Physiotherapist for the ETA under the management of Cari Thorpe in 2012 and has supported the ETA squads in both national and international competitions over the past four years. More recently Emma worked as a physiotherapist at the 2014 Commonwealth Games in Glasgow.
Emma currently works as a senior lecturer at the University of Huddersfield and in private practice. As part of her academic role, she is carrying out research into Touch-related injuries and injury prevention developing her PhD ideas in collaboration with the University of Huddersfield, Chester University and Manchester Metropolitan University. It is hoped that this knowledge will be able to inform the practice of the medical team and ultimately benefit the players.