Contacts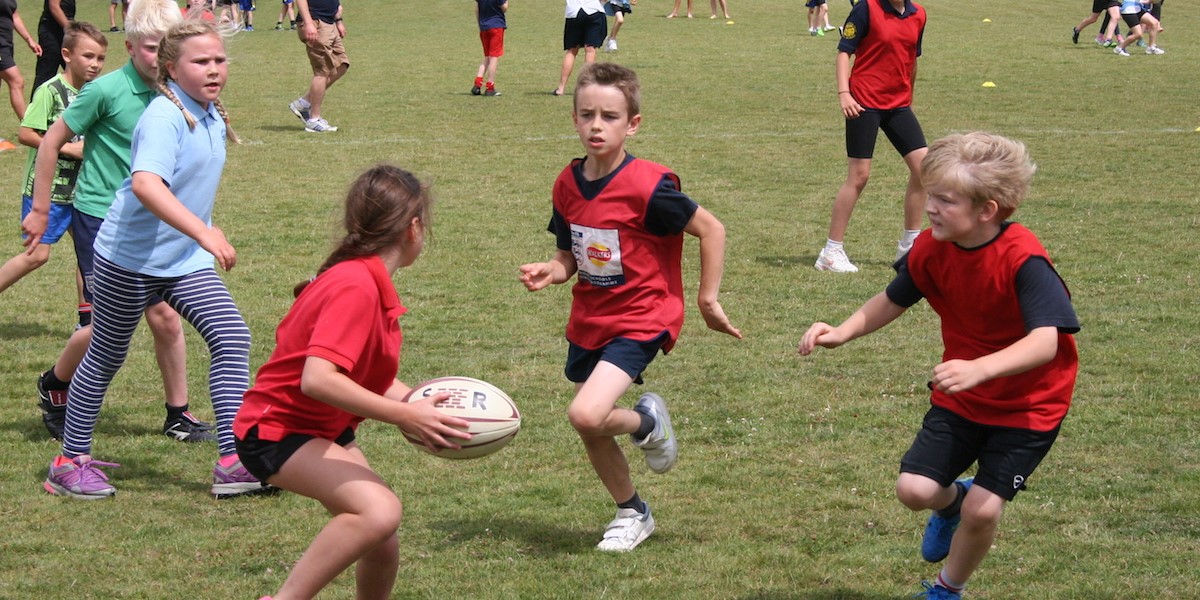 Here are all your schools and development contacts at England Touch!
Development Director

Ian Boyd

Ian has a good track record in developing new opportunities for people and teams, and is currently Area Development Manager at the Dame Kelly Holmes Trust for the Central regions. He has a strong background in in business development, youth and community work, and bringing in new finding support and opportunities. His background of counselling and life coaching, as well as working closely alongside elite athletes, has given him the foundation to develop a national volunteering programme, 'Operation Giveback', and a business engagement campaign called 'Go The Extra Mile'.

Schools Liaison Officer (East of England)

Soul Phoenix

Despite being an advocate of 'Touch for All' for many years, Soul only discovered competitive Touch at the age of 39. He instantly fell in love with it and, with huge credit given to his early coaches, a year later was ready to be selected for the Men's 40s squad to travel to Treviso, Italy for the 2012 European Touch Championships.

Since then Soul has been an enthusiastic member of the England Touch community, taking on many roles including England Touch Development Officer for the Eastern region, Midlands Tigers Seniors/Masters coach and the University of East Anglia Touch coach. He has initiated local schools' summer-term Touch programs and in 2015 founded Nomads Touch club which has been successful in the Norfolk Touch league over the following three years.

Soul has a real passion for evangelising about Touch to anyone who will listen and is thus delighted to be taking up the role of Schools Development Officer for the Eastern region in support of the growth of the national program.

Soul is also a certified Life Coach, specialising in personal motivation and creating motivational communications and environments.

Schools Liaison Officer (South West England)

Kirk Hullis

Kirk has played touch in Bristol for the last decade both socially and in the local leagues. As a former teacher with experience of secondary, primary and private sectors he sees his School Development role as the ideal opportunity to work with schools, staff and pupils to build playing numbers and skills for Touch in the South West.

He is heavily involved with youth sport and coaching and believes that the speed, simplicity and discipline of Touch make it an ideal sport for schools if they can be given the appropriate guidance and competitive environment in which to improve.

Outside of Touch he runs his own digital consultancy, runs around after his busy family and likes taking his dog out for a run!

Email khullis@gmail.com

Schools Liaison Officer (South East Midlands and London)

Meghan Pemberton

Meghan joined the ETA as the Schools Development Officer for the South East in June 2018. She started playing touch at the University of Exeter where she competed in the Uni National Touch Series, was Stash Secretary and one of the coaches. Meghan graduated in Law and is now working on development of Touch in her home area where she is part of Bedford Touch Rugby Club. Meghan represented England Scholars in 2017 and 2018 and South-West Saxons at the Touch Nationals.

Schools Liaison Officer (South)

Jason Cunningham

Jason started playing Touch in Bournemouth in 2008 and since then has become a massive evangelist and advocate for the sport, especially for young people. An O2 Touch Operator since 2013, Jason runs the Southern Suns teams at Touch Nationals and in 2015 was selected for the Men's 45s England squad.

In 2015 Jason was the Vice-Chairman and lead operator of a Bournemouth-based Touch section that won the England Rugby Legacy Gold Standard Award for Touch. In 2018 he was nominated as one of the top three O2 Touch operators in the UK at the O2 Touch Twickenham Takeover, and was also nominated for an England Touch Volunteer Special Award.

Email via www.bournemouthtouchcentre.uk

Schools Liaison Officer (South)

Allan Reed

Allan is co-operator of Bournemouth Touch Centre, having first played the sport in the early-2000s. He played full contact rugby until he was 42 years of age, after which he held a variety of administrative positions, including as Chairman of a Junior Rugby Club.

A FIT-qualified coach, Allan is enthusiastic about developing Touch in local schools and in Bournemouth's Junior Academy. He is responsible for the Dorset area.

Email via www.bournemouthtouchcentre.uk
General enquiries can be made via our Get in Touch form by CLICKING HERE
Directors
Chair

Mark Croston

Mark is a senior executive with significant commercial and leadership experience years in and around sport, having held senior roles in rugby and dodgeball amongst other sports and leisure organisations. Mark established and now also Chairs the World Dodgeball Association.

Mark is also Director of Rugby at Championship 1 outfit London Skolars and played rugby professionally throughout his 20s in the UK, Australia and France. Mark also gained full international honours with Canada and captained England and GB Students whilst studying.

An experienced Non-Executive Director, Mark hopes to use his international experience to help improve the strategic and commercial footing from which the organisation can embed itself into the sporting landscape in England whilst ensuring it flexes its significant reach locally, nationally and internationally.

Non-Executive Director

Geraint Thomason

Geraint has for many years combined a business career with active participation in sport and in sports clubs. He has played rugby union for several decades, mainly in the back-row, and has enjoyed touch as a way to develop fitness and teamwork. Having played all over the world he now turns out for Esher RFC. Geraint is also a keen rower with Molesey Boat Club.

In business Geraint has held several senior positions in the technology industry. As a leader in the commercial area of organisations he has engaged collaboratively with a number of partners in the pursuit of challenging goals and objectives. His motivational, people-oriented leadership style has allowed him to inspire his teams to deliver excellent results, whilst maintaining an environment based on openness, trust and professional integrity.

Geraint is looking forward to being a part of England Touch and contributing to the strategic plan as the sport continues to grow rapidly and benefit more and more people across the country.

Non-Executive Director

David Jenkins

David is a senior executive with significant commercial and general management experience from nearly twenty years in and around sport having held senior roles in cricket and football amongst other sports and leisure organisations.

In sport he developed the worlds first loyalty scheme in 2000 and the leading educational platform in 2010 with Seve Ballesteros before taking post as General Manager for the ICCs home of high performance in Dubai. Currently Advisor and Director for a leading digital and brand agency he is currently delivering an advanced Smart City project that facilitates and enables that city's population to participate in sport and be more active and remain more active.

An experienced Non Executive Director, David has held posts on boards of Sport and Leisure Trusts, Young Enterprise and at England Touch he hopes to use his international experience to help improve the commercial and operational footing from which the organisation can take more major steps.

Non-Executive Director

David Christophi

David has over 15 years' experience within the Active Leisure Sector, currently holding the roles of Operations Director for a vocational strength and conditioning training provider and an international health and wellness studio business. He previously combined a 14-year career in the Royal Air Force with playing representative sport across a number of codes, including rugby and semi-professional football.

With a strong commercial background in helping companies through significant growth phases, strategic development and budget planning, David has a keen eye for detail and is well versed in supporting a diverse and expansive vision, while embracing a positive, professional culture and engaging in global collaboration.

Excited to be joining England Touch, David is looking forward to applying his skills and experience to help the organisation successfully achieve its strategic goals.

Non-Executive Director

Paula Robertson

Paula is Head of Operations at Dallaglio RugbyWorks, which uses the values of rugby to get 14-to-17-year-olds outside of mainstream education either back into the classroom or long-term employment.

She has been with the charity for over six years, with her roles including Head of Programmes and Rugby Programme Manager. Her previous experience includes chairing Race for Life for Cancer Research UK, and supporting an extensive network of regional branches and industry-specific groups for the Institute of Occupational Safety and Health.

Non-Executive Director

Nicola Moloney

Nicola has 17 years' experience in Event Management, Sports Strategy, Commercial, Communications and Business support functions. A passion for delivering Major Sporting Events including World and European Championships and World Tour level events.

Moloney is renowned for challenging the expected and seeking innovative ideas, including technology enhancements and delivering new world class sports presentation elements – aiming to deliver an all-round experience/show for the consumer.

A keen enthusiast of operations and venue fit out and look/feel with a particular eye for detail whilst valuing the importance of meticulous administration foundations, stringent budget management and planning documentation. Nicola brings a wealth of experience from several National Governing Bodies having previously worked for or on behalf of Badminton England, England Squash and England Netball.