CEO's Statement
CEO's Statement
---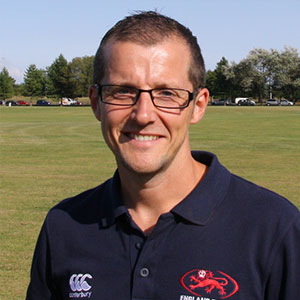 Gregg Cropper has been on the board of England Touch beginning in 2009, president from 2011 and CEO since February 2016. He is the principal leader of England Touch and has overall responsibility for the Association's administration and development.
Gregg is an enthusiastic, focussed, passionate advocate for the sport of Touch as a whole and specifically for the growth and development of England Touch. He has a clear vision of the future direction and development of the ETA and has worked tirelessly since 2011 to further this, generating many positive outcomes thus far.
By creating teams that work positively to support this vision and getting others to believe in, share and work hard to develop this, England Touch has had it's most successful years on record. Planning for the future is high on Gregg's priority list, he is currently overseeing the formulation of the ETA's strategic plan, which will outline the foundation of our efforts, programs and focus over the next few years. The plan will provide a clear direction for the sport, provide an outline of the activities we will undertake and set some ambitious but achievable targets for our sport to obtain.
Gregg Quoted:
"I am immensely proud of what we have achieved to date. Our aim is to reach the standards set by the more developed Southern Hemisphere associations both on and off the field, one which we are well on the way to doing. At the elite level, we pride ourselves in entering teams into every possible division, to ensure the spread of knowledge is across the board.
We look to develop our youth section further to expand our player base and reach deeper in to grass roots. These children are our future stars. We are also developing a league structure to support recreational players at social levels in areas across more geographical areas around the country. We are seeing further evolution of our coaches as we invest in their development via third parties integral to our growth.
Our development officers are also up-skilling where we have successfully implemented a mentoring system with the more established coaches in their areas and in turn helping to expand the growth within their local communities. Our referee base is also growing massively as we continue to focus time, resources and efforts here, a vital part of our progression.
It really is exciting times for us all at England Touch and we are looking forward to what the future holds for us."